The Aosta valley villages wove into each other on a cloud shaded day. A friendly Frenchman joined us for our first few kms beside the grape vines, through the forests and along a variety of paths, as the sun peaked out at us a few short times.
Last year we began our walk on the Via Francigena at the edge of the Aosta valley, and this is where the major part of our walking ends. In Nus, a small friendly village wedged by tall snow streaked mountains, typical of this area, we rest for the first time on this journey.
Now it is time to visit some mountain tops where tracks are not so easy to find and are beyond our older bodies.
It's been a challenging 600kms+ across magnificent Switzerland with its many Passes, and a respectful crossing of the 2473m of the Great Saint-Bernard Pass down into the beautiful Aosta Valley, which has become a special place for us. The hills and mountains at times could not have been steeper. By pacing ourselves and realising early that the daily distances would have to be shorter than in the past, we were able to accomplish our goal. The beauty of Switzerland; the helpfulness of the locals; the near perfect weather; the special people we met and walked with at times; Philip and Ermanno; and the emails we received all helped to ease the pain.
With regards to the Parkinson's there have been some minor changes. Primarily my left leg has lost some movement so I have to consciously move it with more effort. I have found the Nordic walking invaluable with this and the drive they give me as I challenge the fittest person on the hills. This must also mean that my arms are still strong and the poles also help to maintain this.
My voice strength goes well, but once again I have to consciously talk at a higher volume, and I do keep up my exercises. Facial expression exercises and consciously changing expression as I talk, help a lot in communicating so my look matches my interest, which is mostly there but at times not visible to others. The Italian language is also a good example of this, as to make myself understood, I really try to express as they do and the reward I get is superb, and it's fun.
Corrie tells me I am engaging with her less, and I therefore need to watch this and try to override my 'at times' self interest with empathy and understanding of others. My posture deteriorates as the length of walking time increases so I continue to be aware of this, and hold my body straighter and keep my stomach core in.
As we finish our alpine camino, Mount Blanc is a fitting next stop, and hopefully the summer sun has provided some openings to explore its surroundings. The roads are open so we look forward to being bussed up into the "white mountain's" icy home where we can have another, but less strenuous, walk.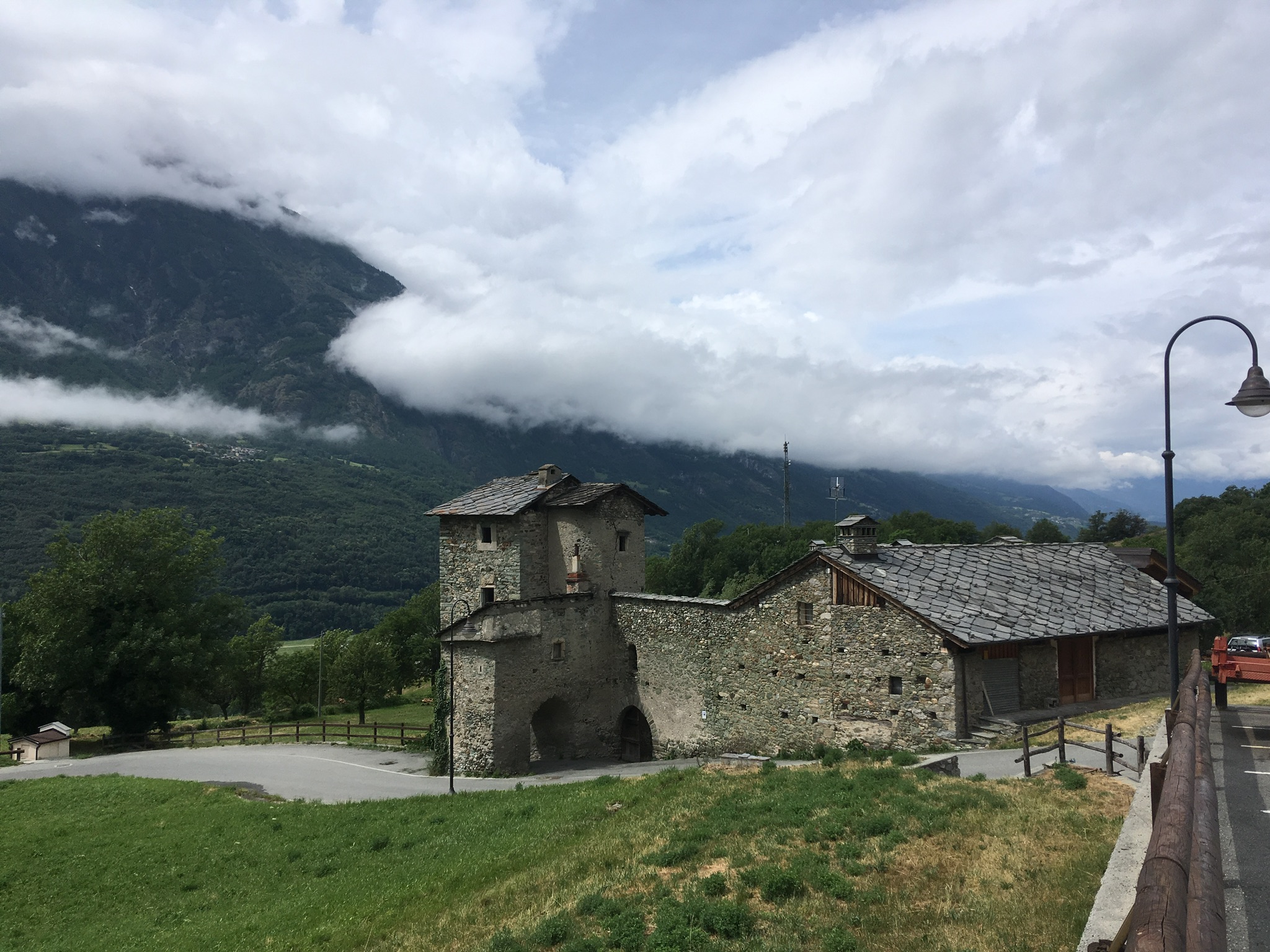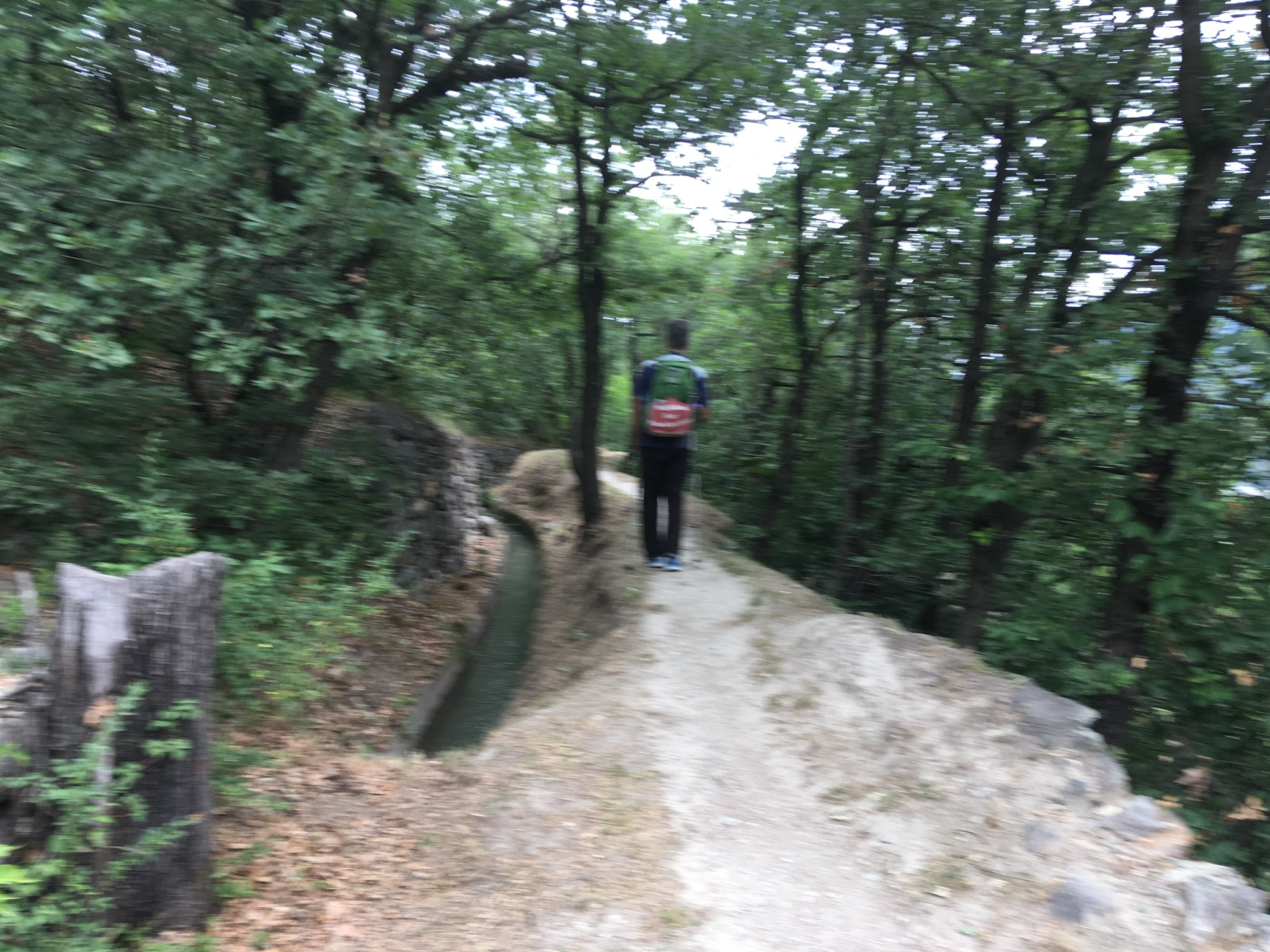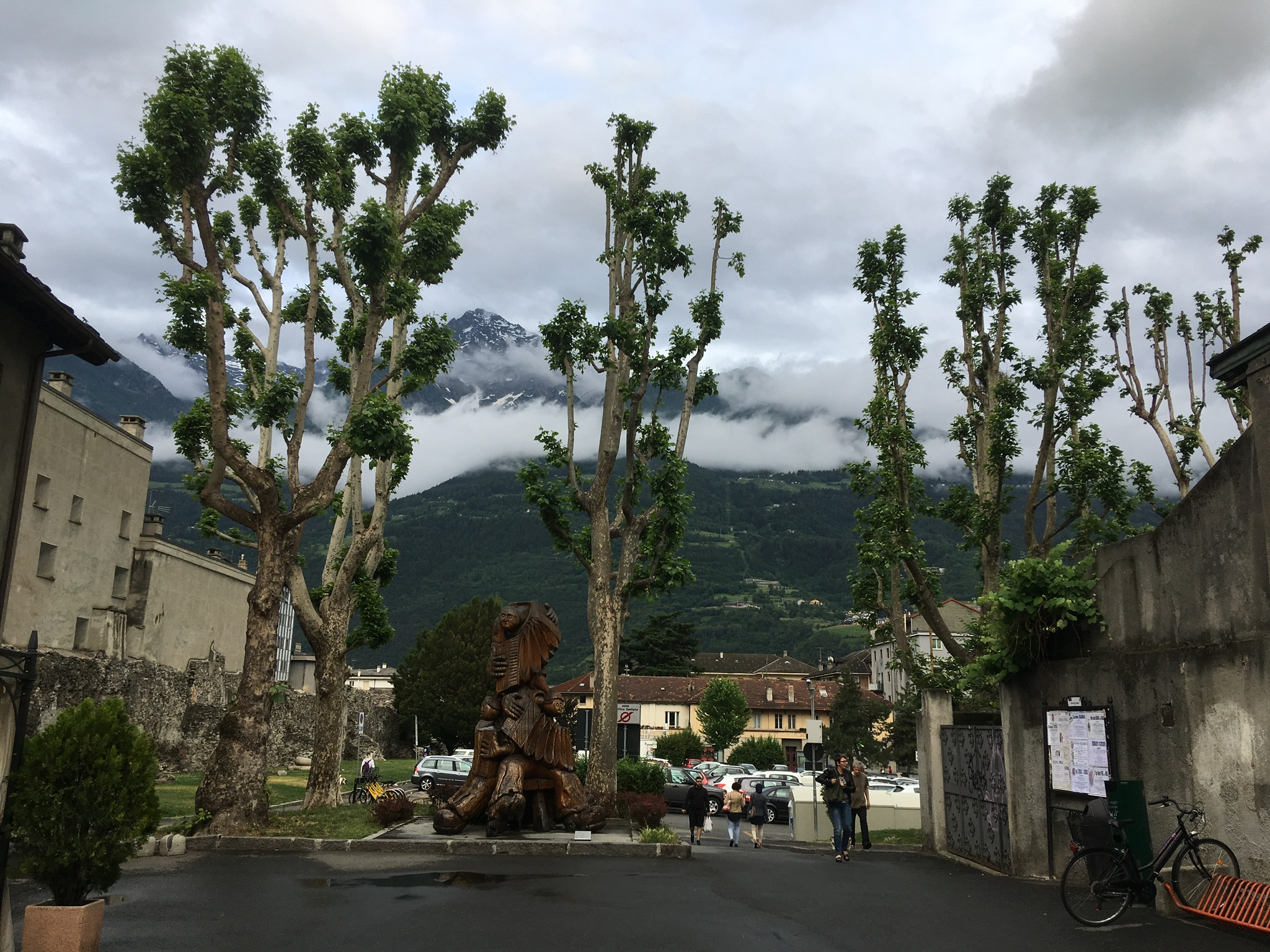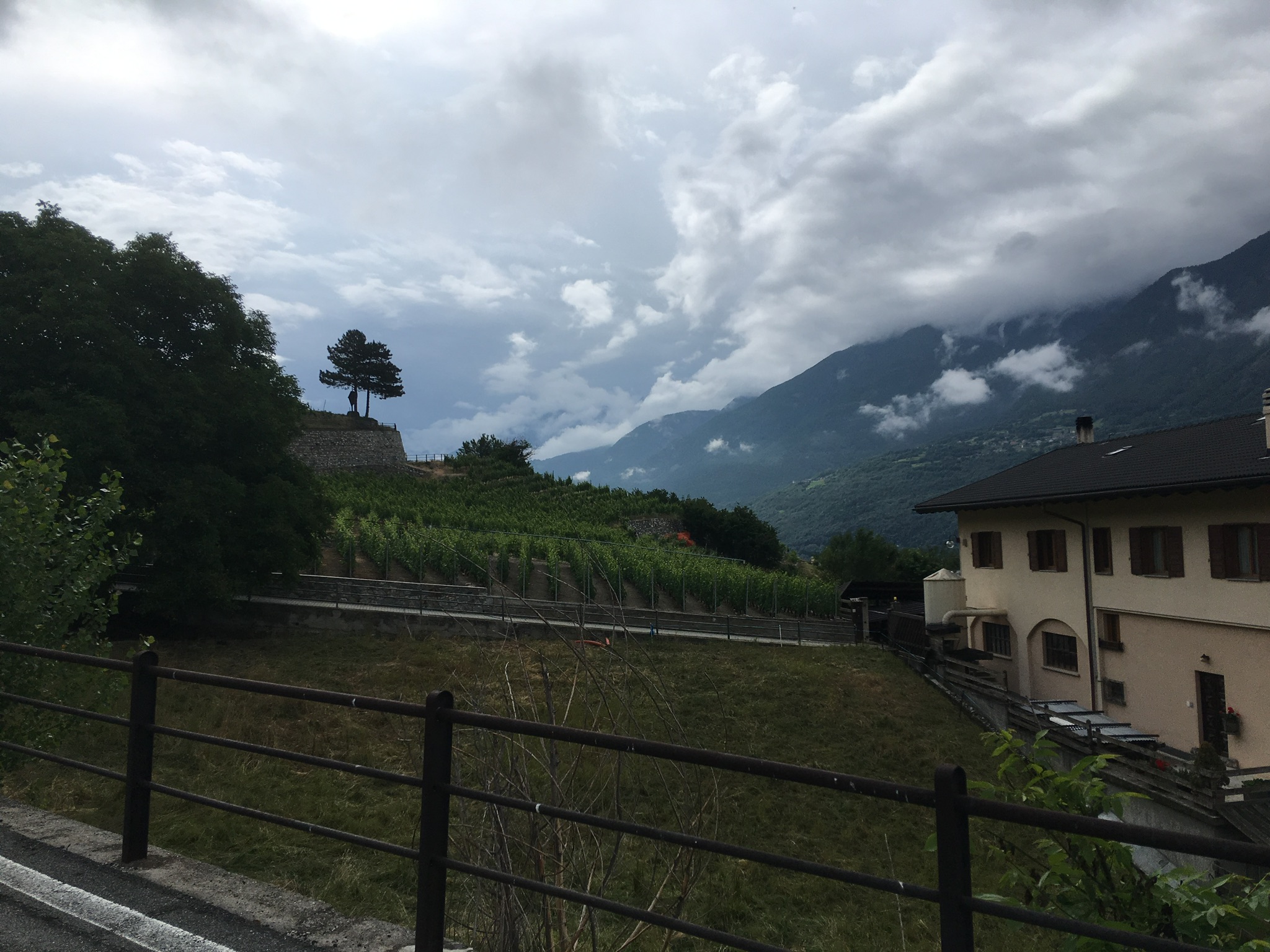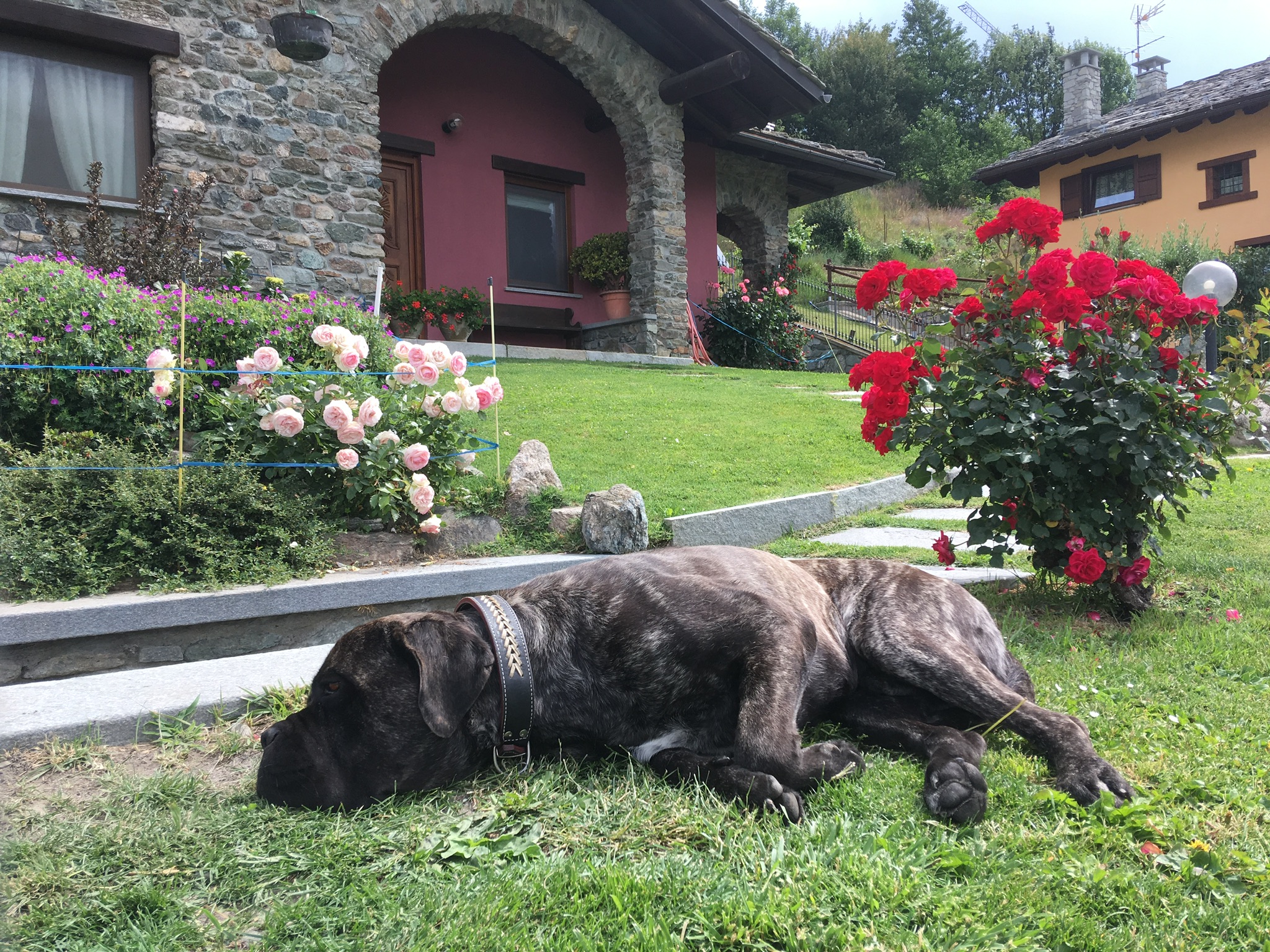 Dog tired!