Into a long valley with mountains on all sides, snow strips on the peaks, and down a little, the previously cut grasses now glistening after the recently vacated snow. The mountains coming closer each step as we start to recognise their intimate shapes and clothing. We walked along a km wide valley on a narrow bitumen '2 cars an hour road' between flat grassy paddocks and slightly sloping vineyards.
Signs for the track are now hiding behind trees that have reached out in front, so we needed to be vigilant at every corner. No maps in our packs for this section so we have to ask a local before we leave to get a sense of the landform and to plan our walking distances for the next day.
Today was flat and the mountains high enough to keep the morning heat away. We are now seeing mountains high enough to have a name – the first one being Les Dents du Midi. As the name implies – the 4 peaks looked like 'not so well looked after teeth' with a generous amount of snow determined to beat the summer sun.
A river tumbled along between high banks built as walkways and narrow roadways as we bathed in their tumbling sounds. It was curious to see this cloudy water mix in with the eroded dirt filled water of the raucous Rhône. This was a new experience as the previous smaller rivers displayed their clear bottoms.
The mountains are now closing in more but it is early afternoon so neither they or the tree lined walkways could diminish an early summer sun. Lots of bikers passed us but we saw only 2 walkers, a mother and guitar-carrying daughter that we joked with. In the villages the 'bonjours' are prolific as though this was an intricate part of being human.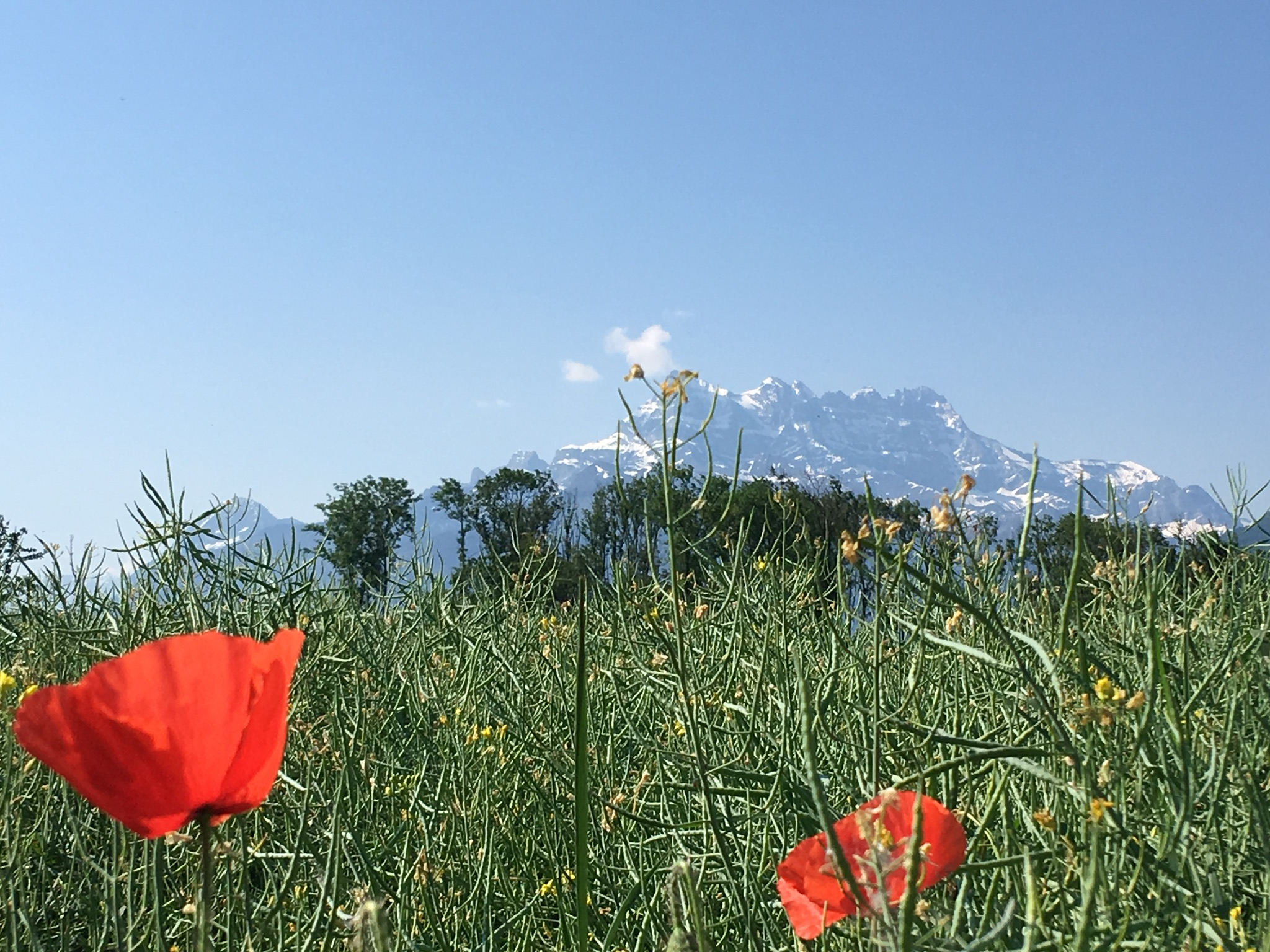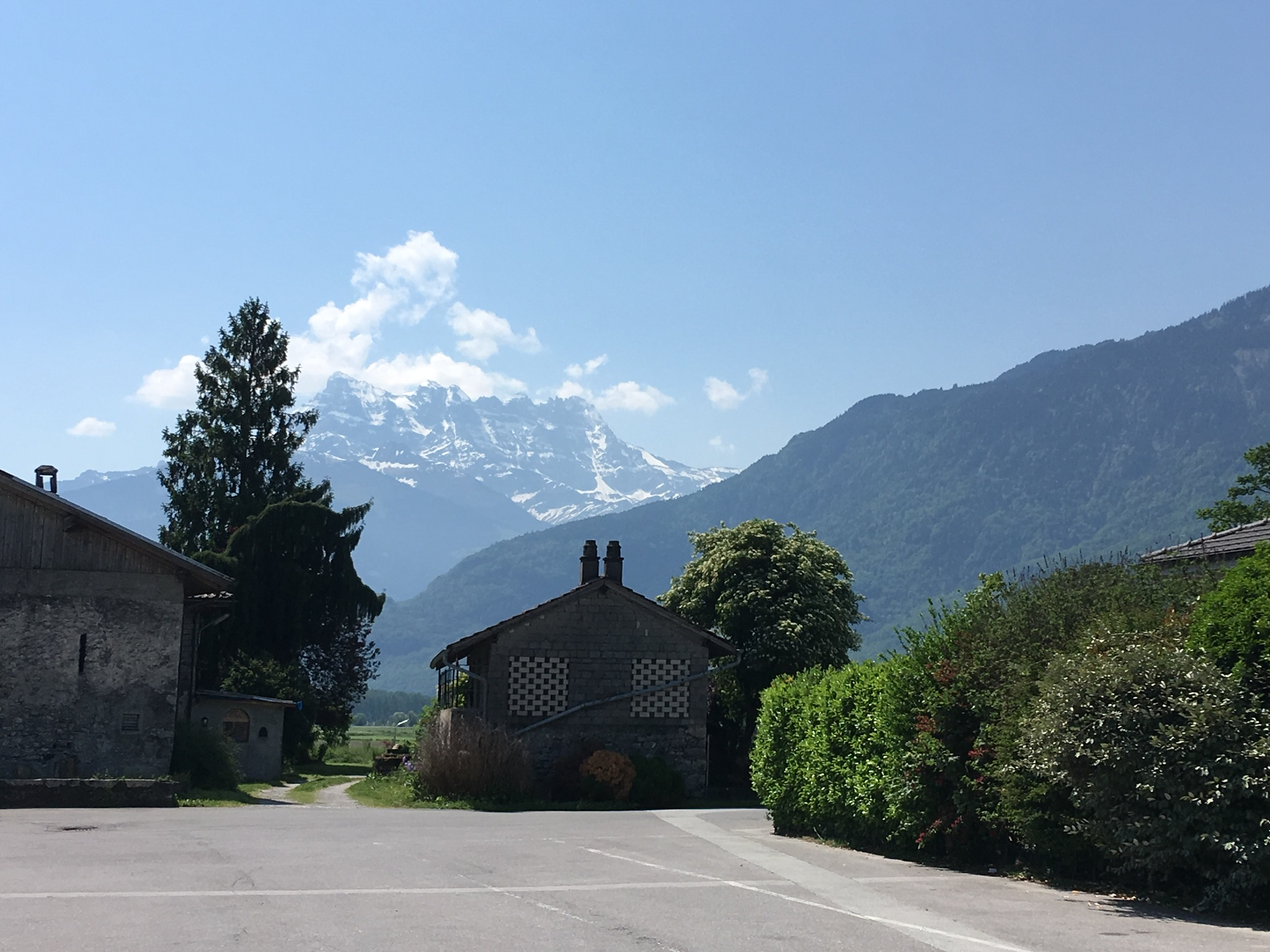 As usual, and primarily because we don't have any directions or lodging material, Philip who speaks all the Swiss languages, is able to mess with the details when we ask for help. He's been superb, as well as lots of fun with an extensive European knowledge pack. Tonight when we reached our Franciscan home, he further helped us with the French of a certain monk.
Marcel the monk had cycled much of Europe including the region of The Grand St Bernard Pass with which we will be having probably a wet meeting in 2 days' time. He gave us a detailed map of this area which is gold for us, information of unknown sleeping places, and lastly a phone number if something doesn't work as planned – phone number 144, the number of the local rescue helicopter which we don't plan on using.