It's all happening. Other walkers are getting growled at but new measures are in place since the Aussie had complained – the owner now growls at the dog, and a big man follows up if she is ignored. People are washing clothes and themselves – mostly they don't shower in the morning to keep bathrooms free for essentials, others are looking for wifi positions – the best being near growler, swapping stories about the day behind, planning for the day ahead, taking a look around this small village, reading, writing or napping.
Patricia is a business woman. She placed Corrie and me at the head of the dinner table opposite her and her daughter – none of us spoke the other's tongue. She offered us the food (in large serving bowls) first – gave us pate and cheese but no-one else – offered us first desert choice and generally fussed over us. Breakfast was at 7.00 but allowed us our early request for 6.30. Maybe she didn't have the words to apologise for the dog incident but I accepted this apology done her way.
We are up early in the growling wifi spot because we need to see if our booking in a few days has been confirmed – difficult to get a bed because of a festival. We said goodbye to the non-growling chat, our French friend Daniel who has been helping us with hard to get lodgings, Kim and Lee our Korean friends, Mado who keeps appearing, and a 'bon chemin' to others we had just met.
Nimbostratus was waiting for us as we stepped outside into his heavy drizzle. We walked along level ground on narrow country roads and along slippery one-shoe wide tracks early on. We soon went back into the tree protected hills looking down on fields of leaves, too young yet to raise corn. We met 2 older German women who were looking for the roadway path because earlier injuries made them vulnerable to slippery paths, and 2 Frenchmen passed speaking to us in Spanish and English – what did they know? We overtook two limpers and soon arrived in a lunch village.
We did the usual – pan aux raisins from the Boulangerie, then off to have coffee at a bar, while others drifted in to eat at a proper lunch place. I told the woman behind the bar that I liked the chocolate she gave me with my drink – she gave me a handful. As we put cheese into our bread roll she gave us fresh ham (this bar did not sell food!). She interpreted for us with our French friend and we all conversed for awhile. She said she would like to walk the camino one day and asked us to think of her on our walk. We thanked her for her generosity and got wet again.
Coming out of another one of those ubiquitous forest tunnels – this, a 'moss covered large old tree one' we joined a country road. We stood to the side of the road as our first woman driven tractor approached and she smiled and waved strongly in appreciation. So effusive was she, that she must have heard that not many drivers do this and was thanking us on behalf of them all.
Soon we were home again in an English woman's 2 storey mansion just off the track, upstairs in a huge room, well equipped with tea and coffee making facilities and a well-stocked bar fridge. I haven't yet met one of the permanent downstairs residents, an enormous pig, Linda tells me, and we are yet to meet her son who will be with us at dinner tonight – not sure whether Porky will join us or not, but if he does, I hope he doesn't recognise anyone on the plate.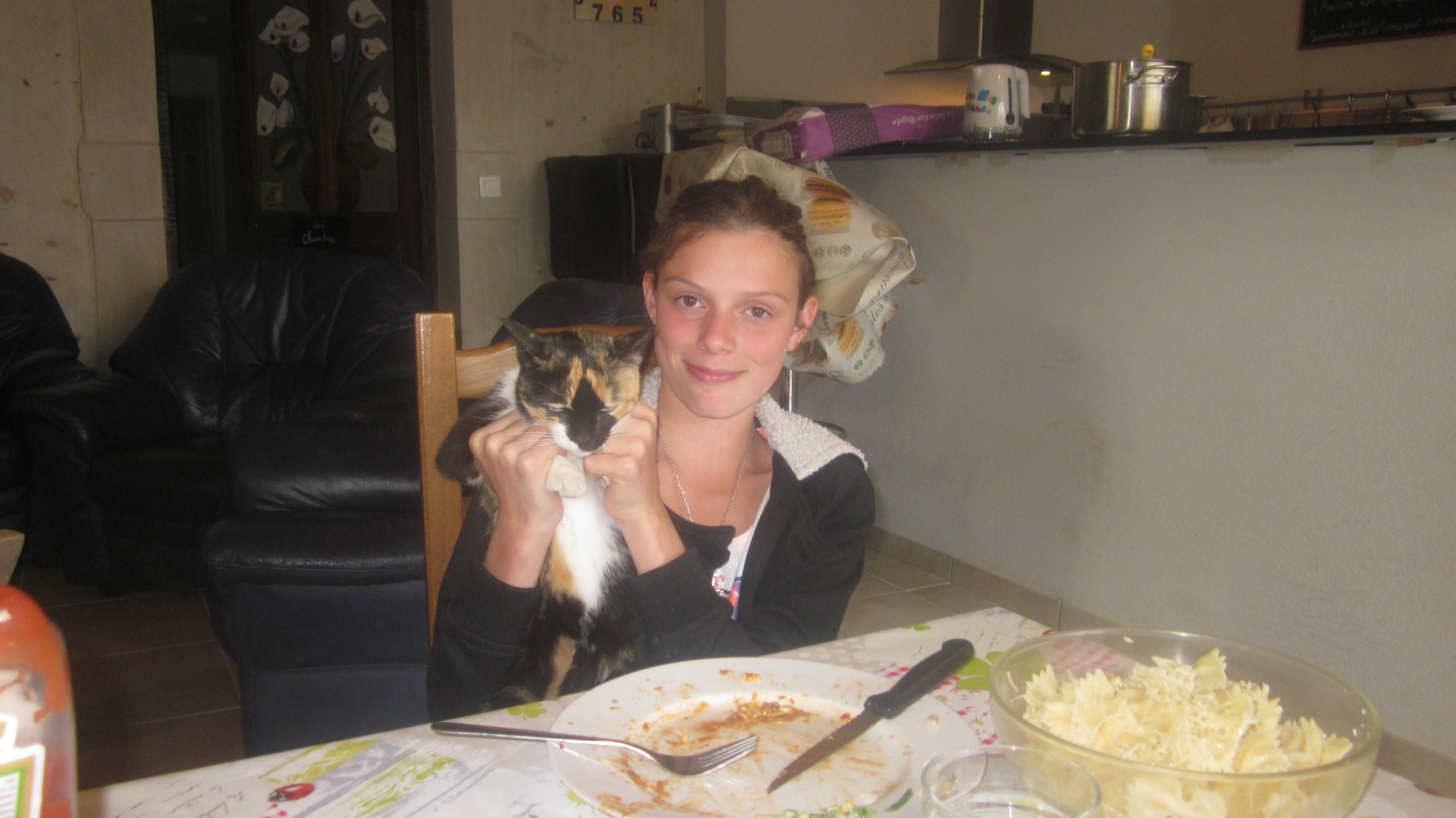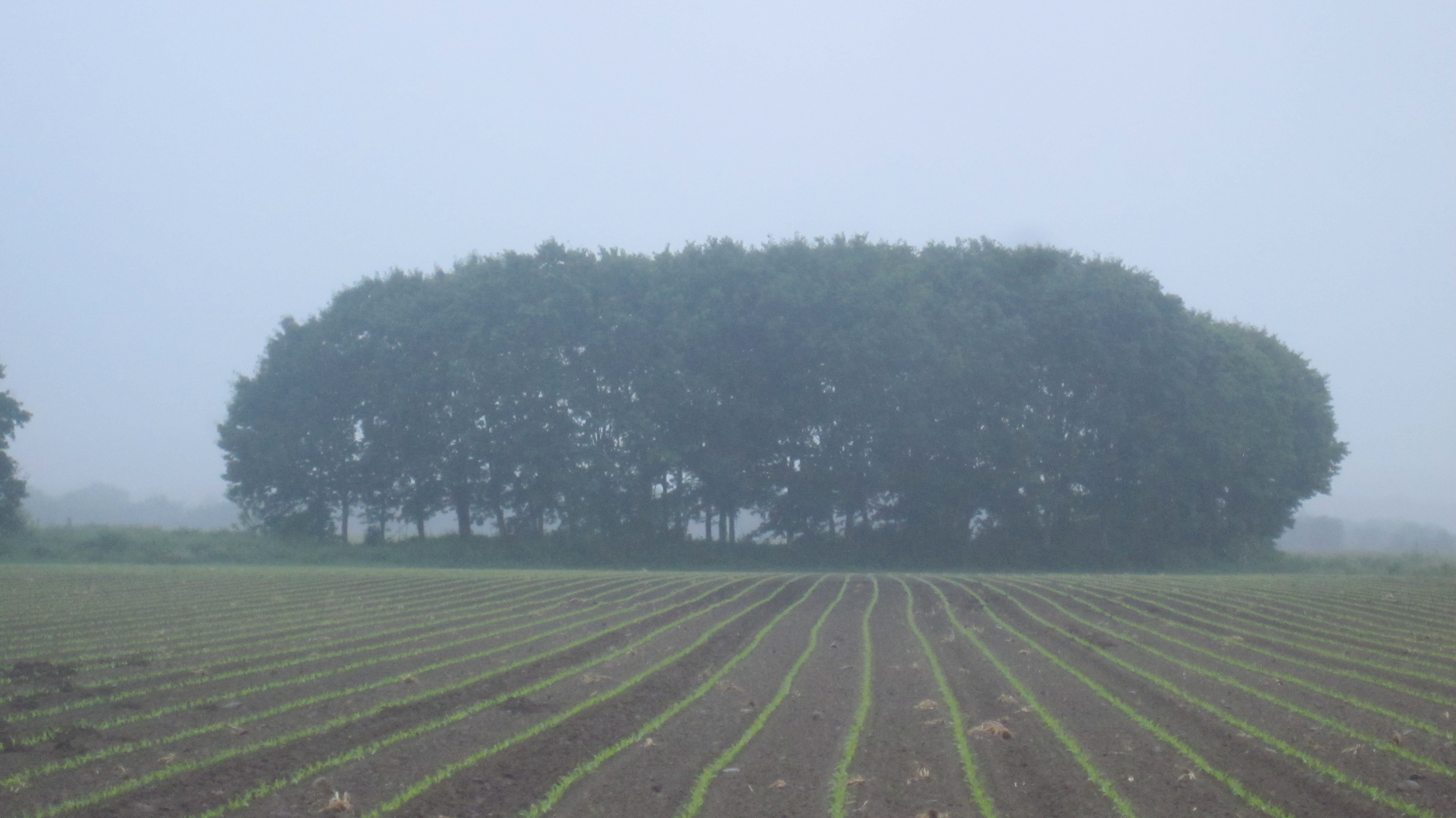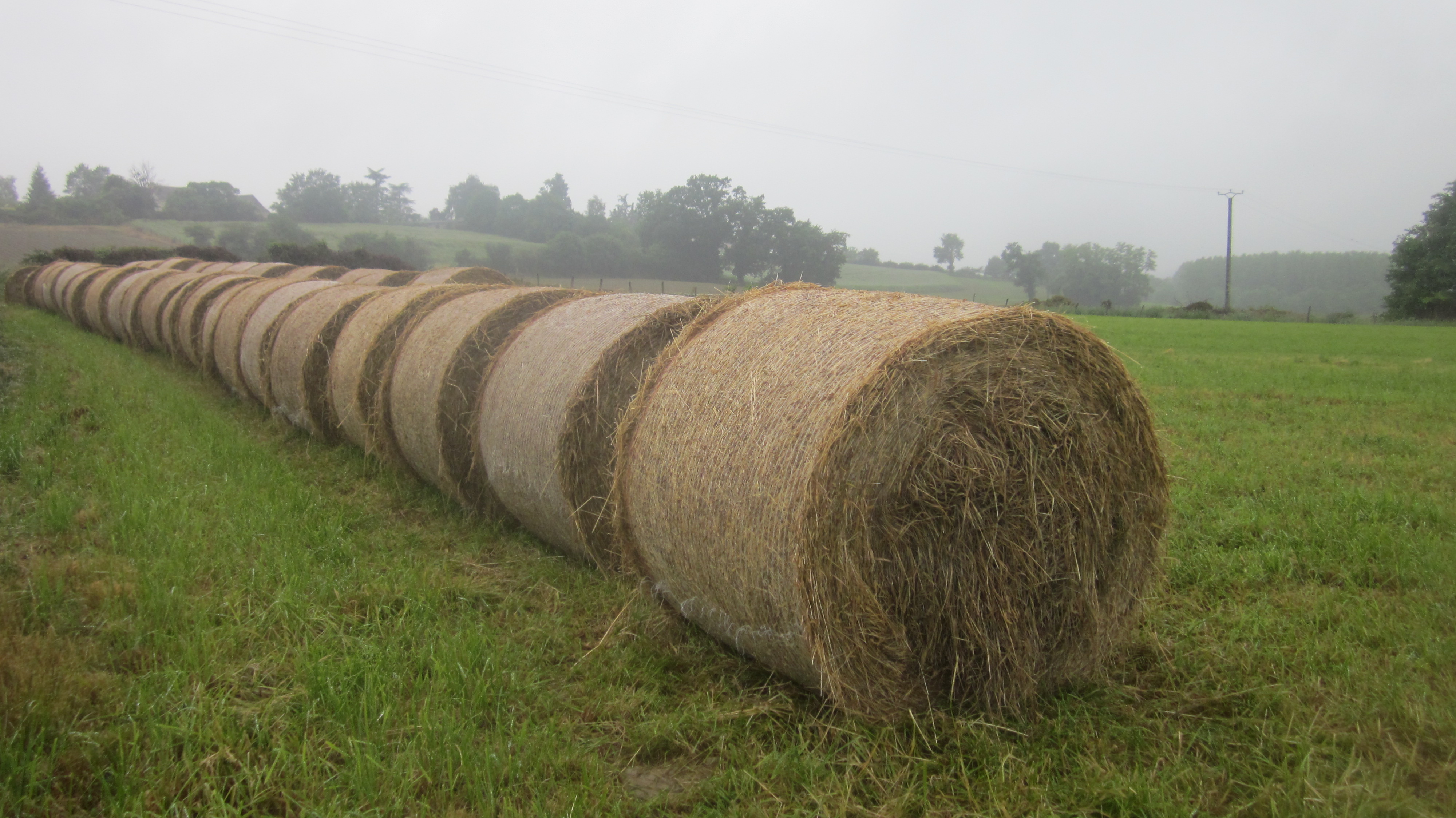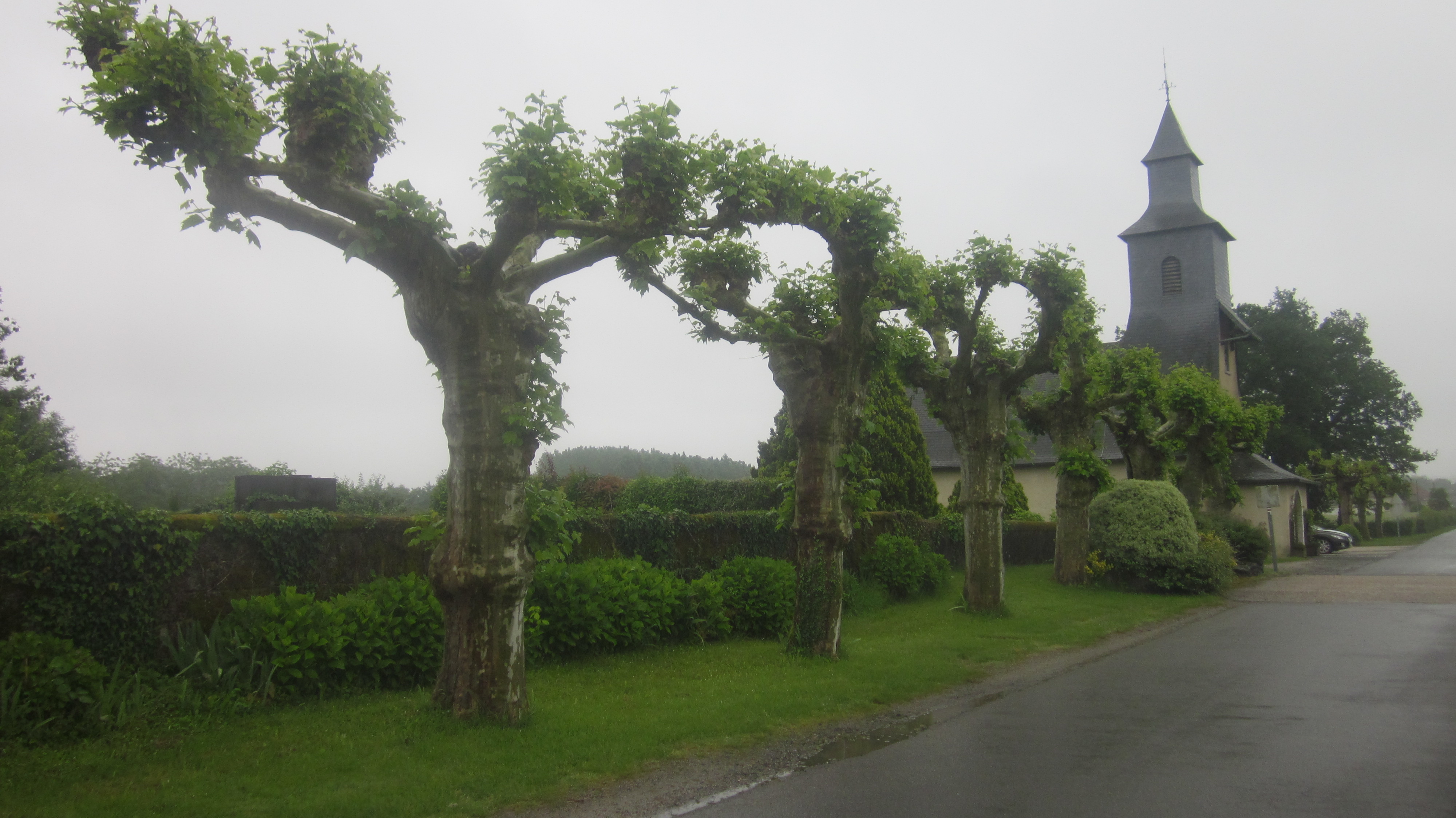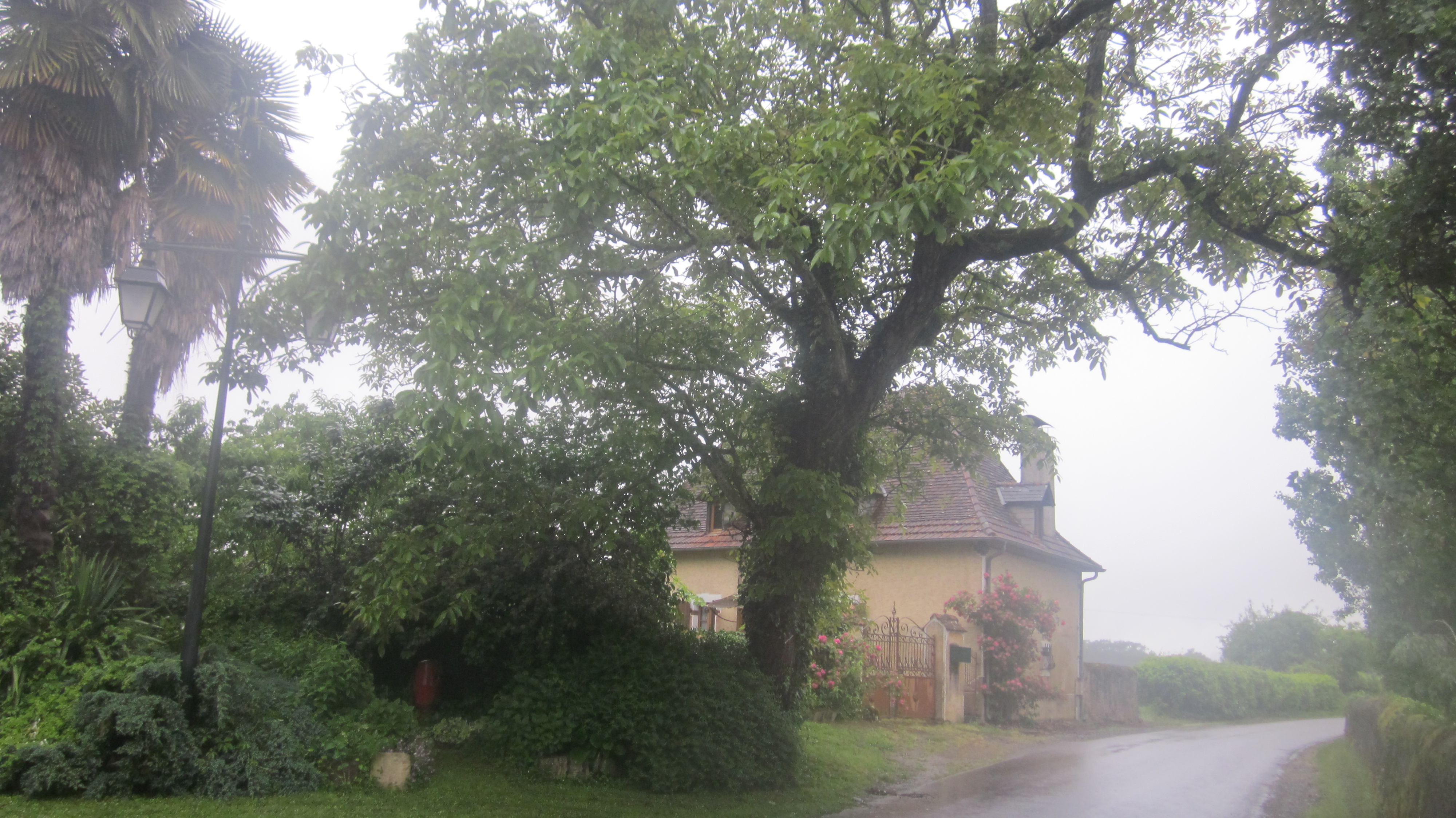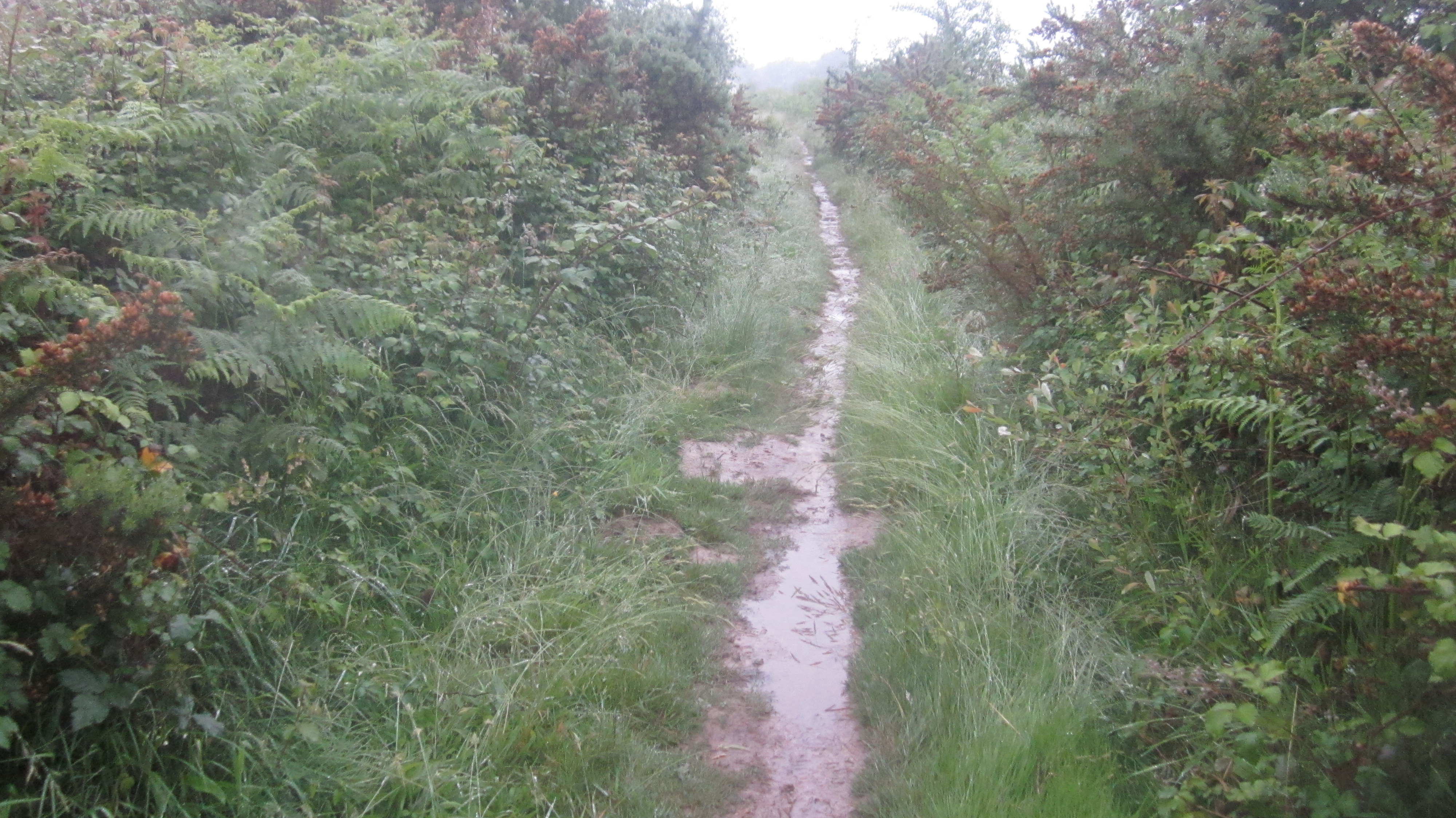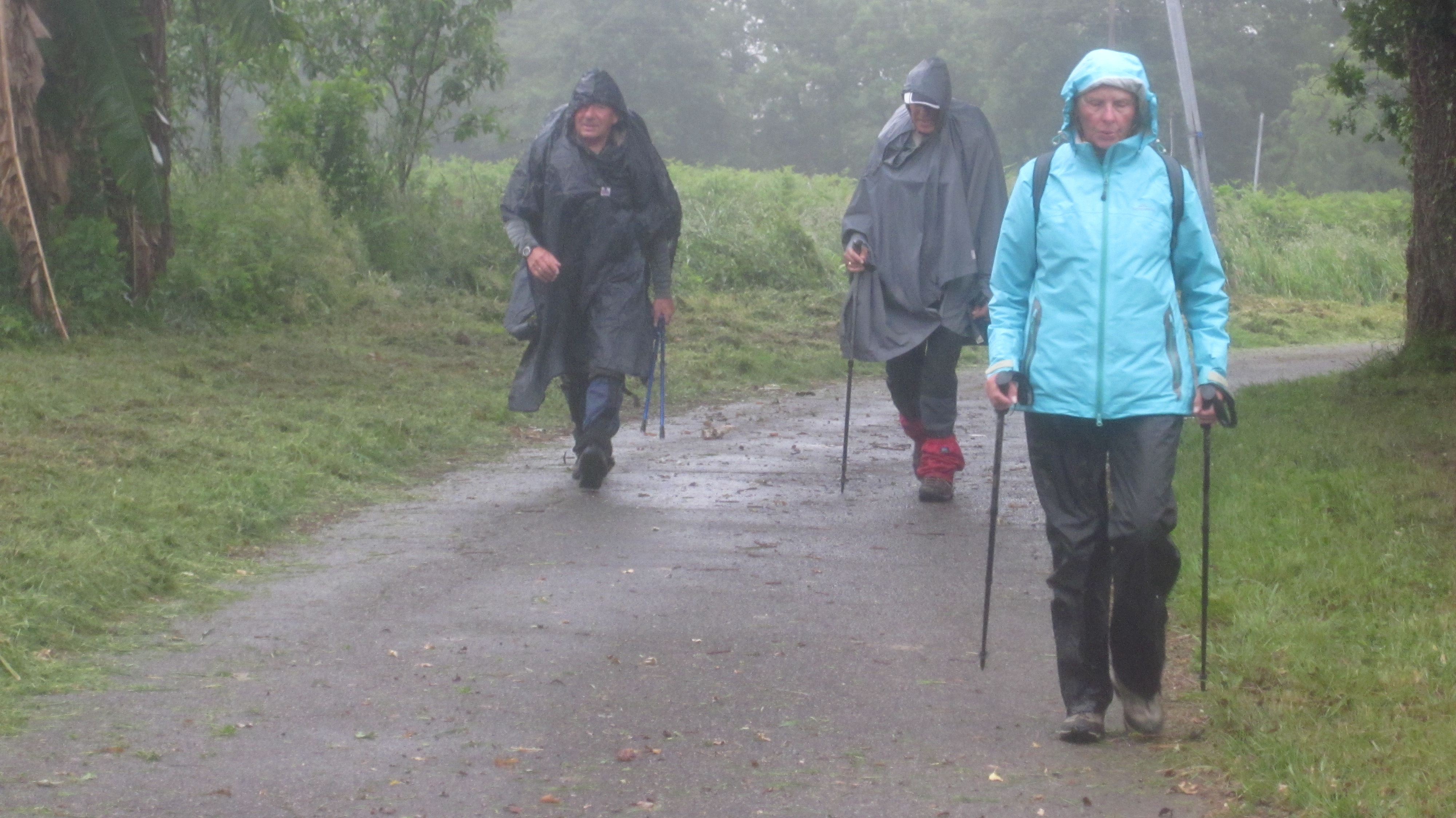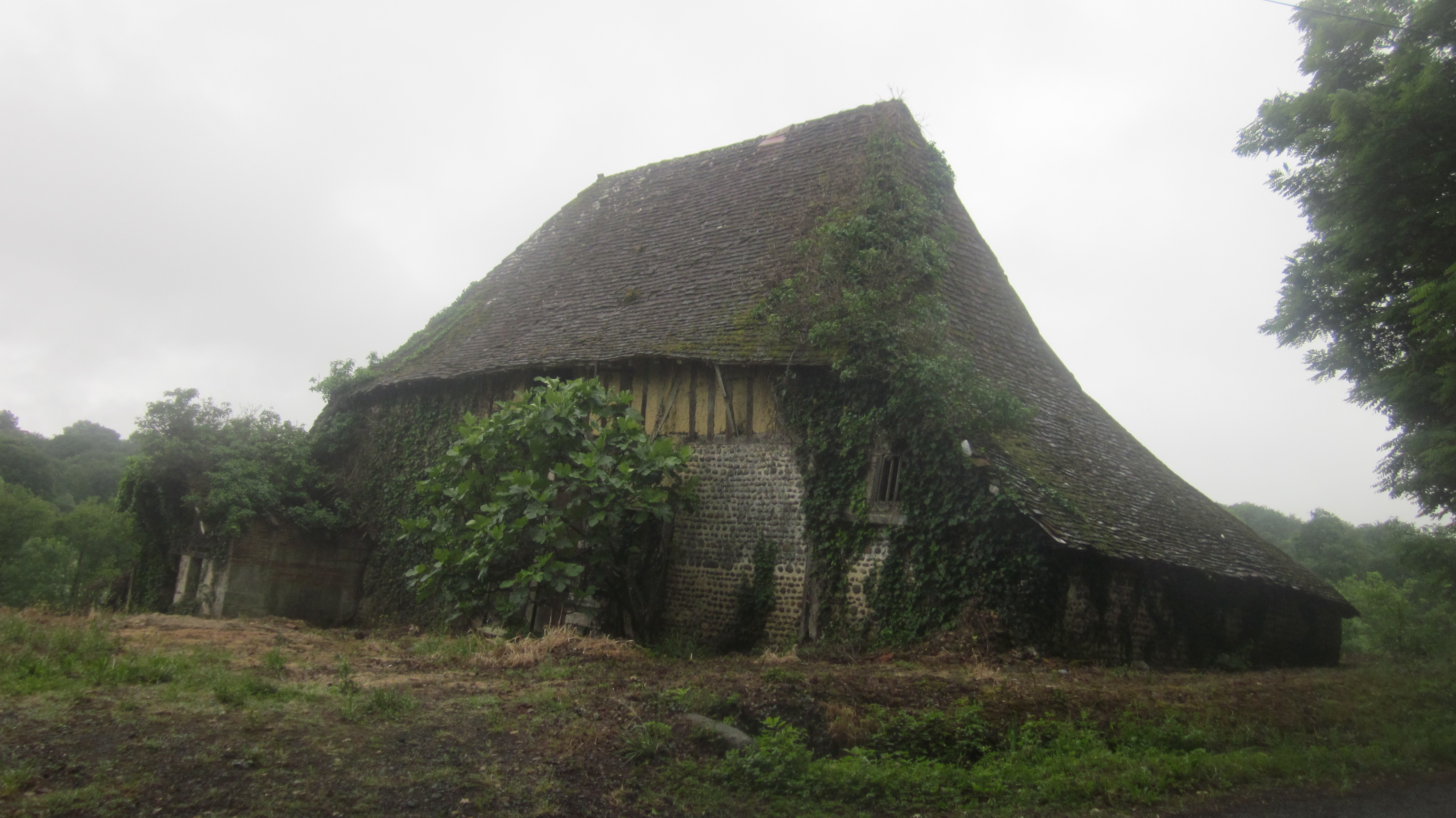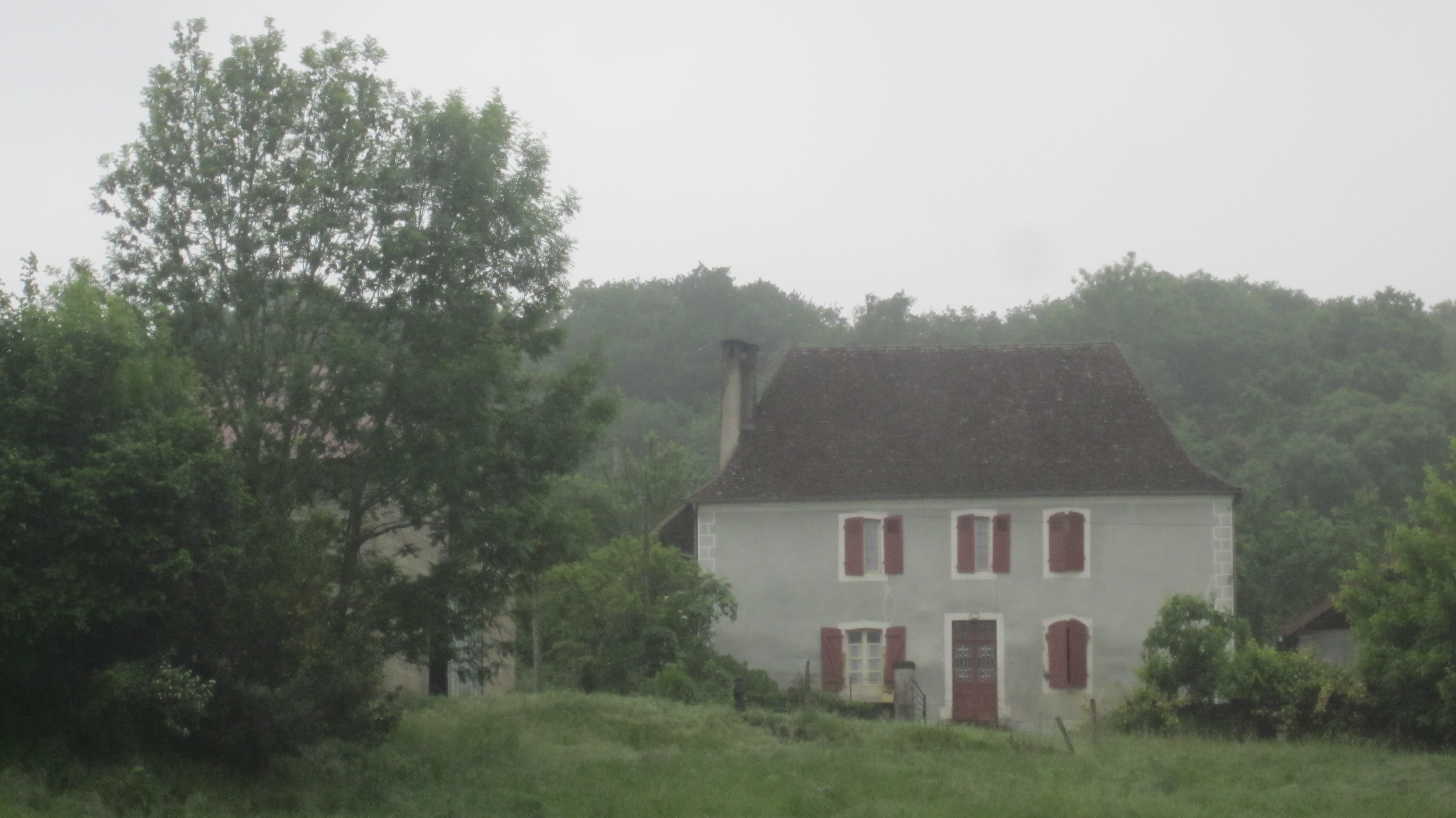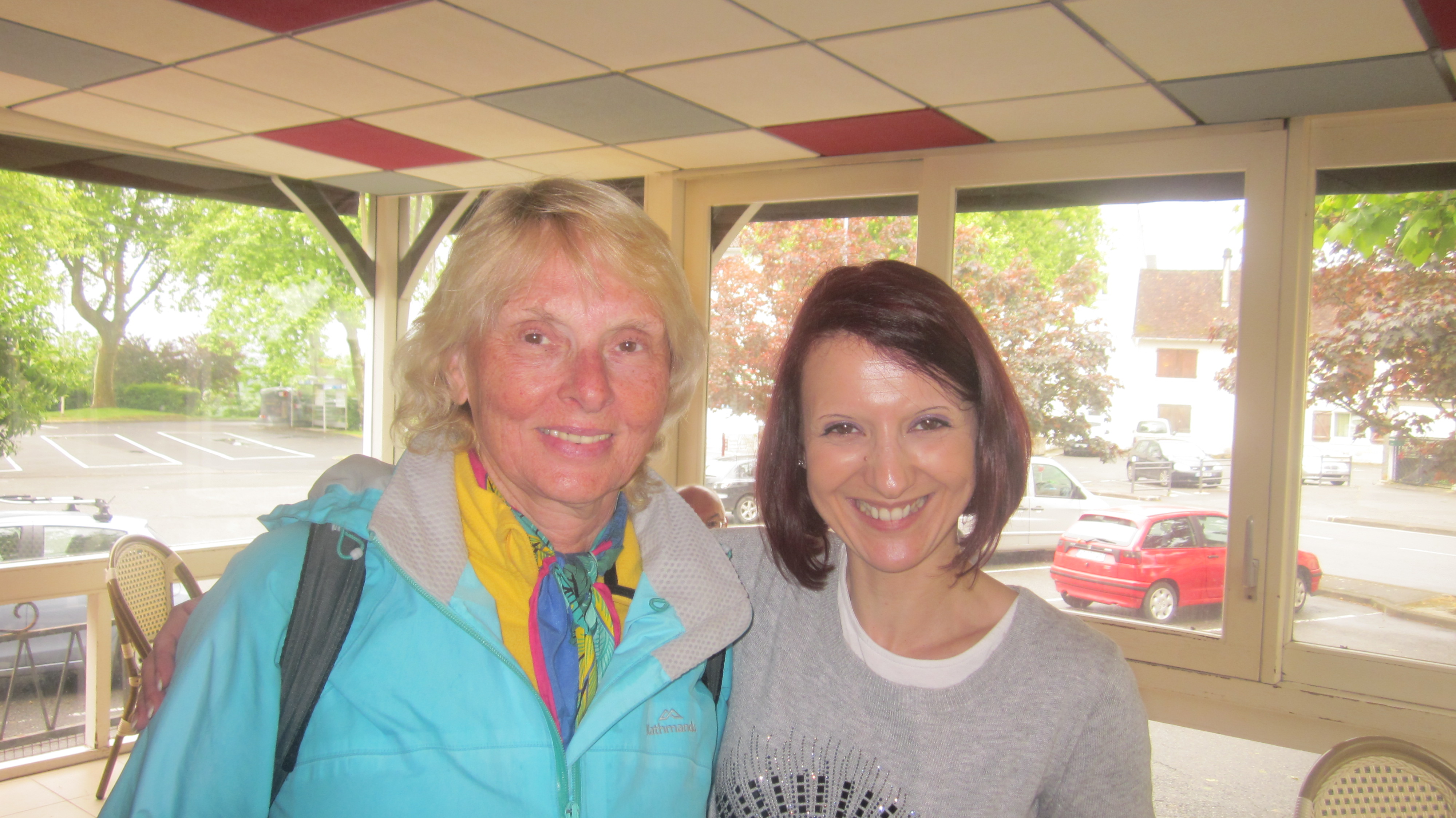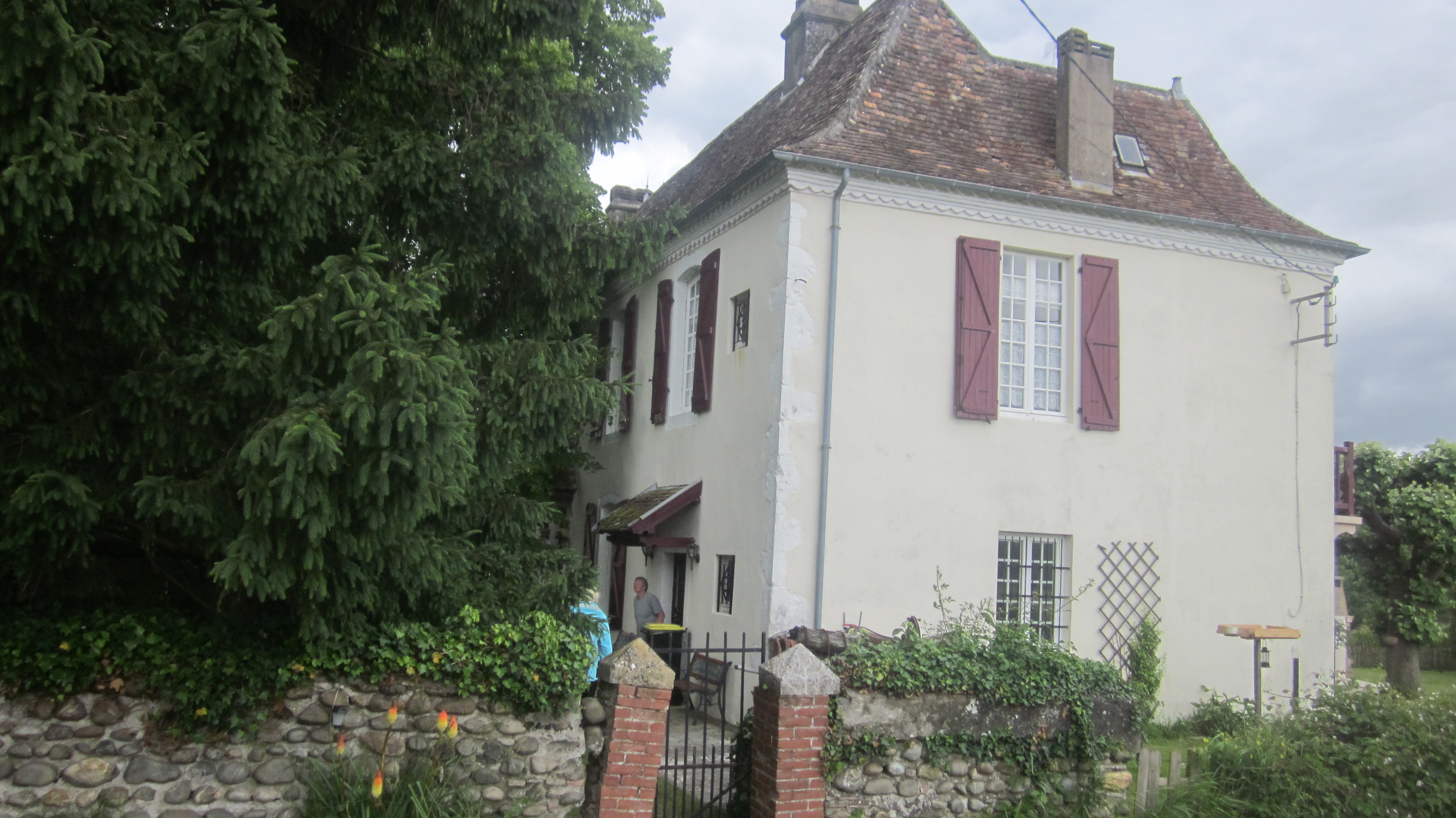 Our stunning mansion for the night