Fortified with last night's meal of local produce – the famous Puy lentils, asparagus and mushroom risotto, a scrumptious pear cake and the discovery that Alphonso 'was' too young to snore, we set off to the pre-dawn chatter of little birds eager to make the most of their daily hour. Up into the hills beyond, alone, at 0 degrees, what a wonderful time of day that we had to travel half way round the world to experience.
The initial flat terrain promised easy walking. But it was up, up, up; zig-zagging and criss-crossing valleys and gorges, a real roller-coaster ride, but at a much slower pace. After some hours, we gazed from the neighbouring mountain at our lodgings the previous night. The sun was left undisturbed, alone in the sky and keeping us warm.
A few other walkers today as they caught up with us after we took a very avoidable wrong turn. So far nearly 100% have been French putting up with our paucity of their beautiful language. We re-met our Austrian friend, Celina, whose backpack is now down to 9kgs – took our advice and will be shedding more, close to 'making it to Santiago de Compostela' weight. She's also lessened 'her' weight by ditching her damaging shoes and walking barefoot – maybe a tidge too far.
We are being spoilt by our hostess tonight as she rushes around doing anything for us. Caught up in this much appreciated cause are two very helpful German bikers with their detailed maps and translation services. After another 'plat de jour' we are ready to test Corrie's nagging knee and my bulging bursa, tempting us to give them both a mild drug overdose.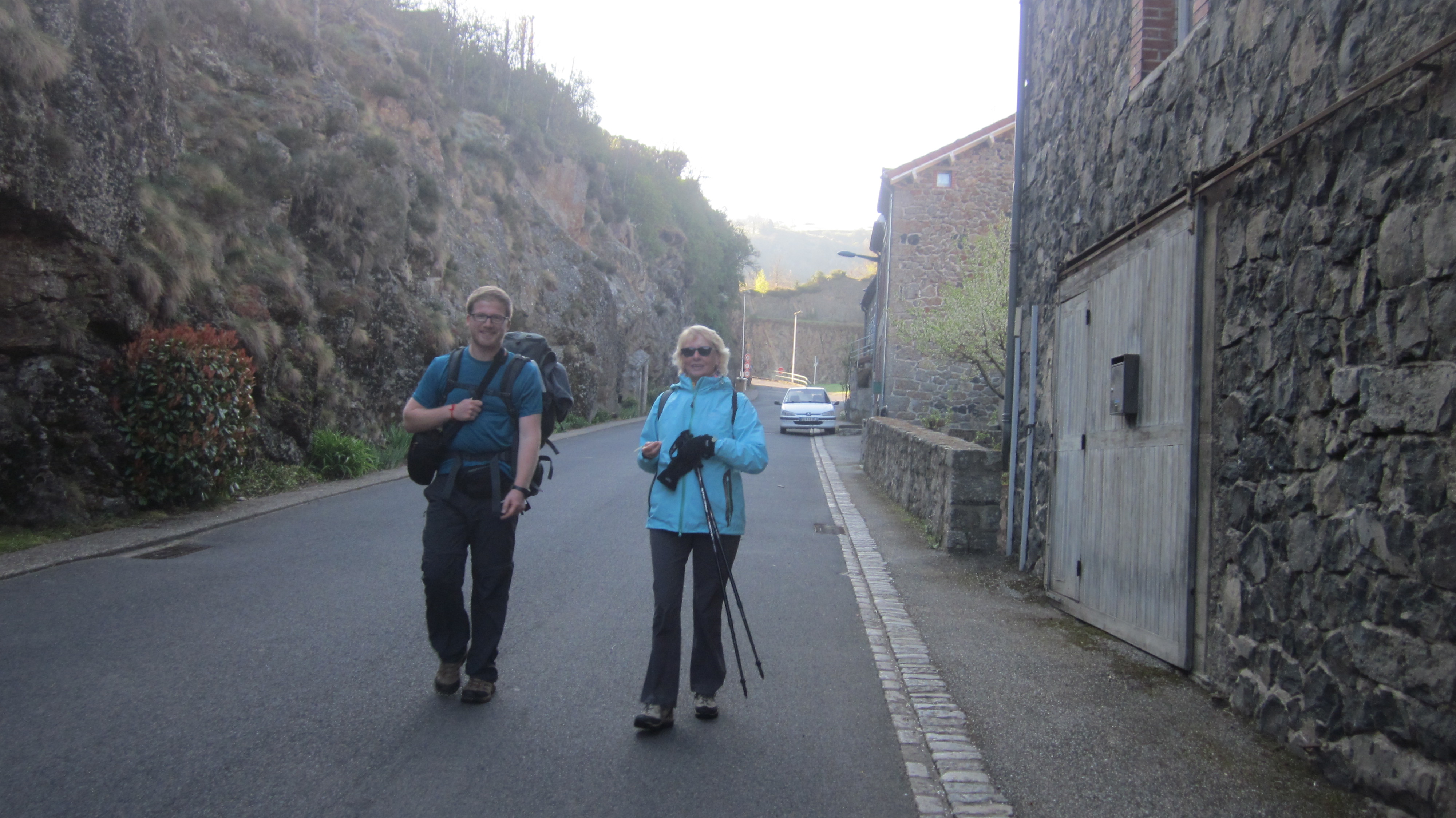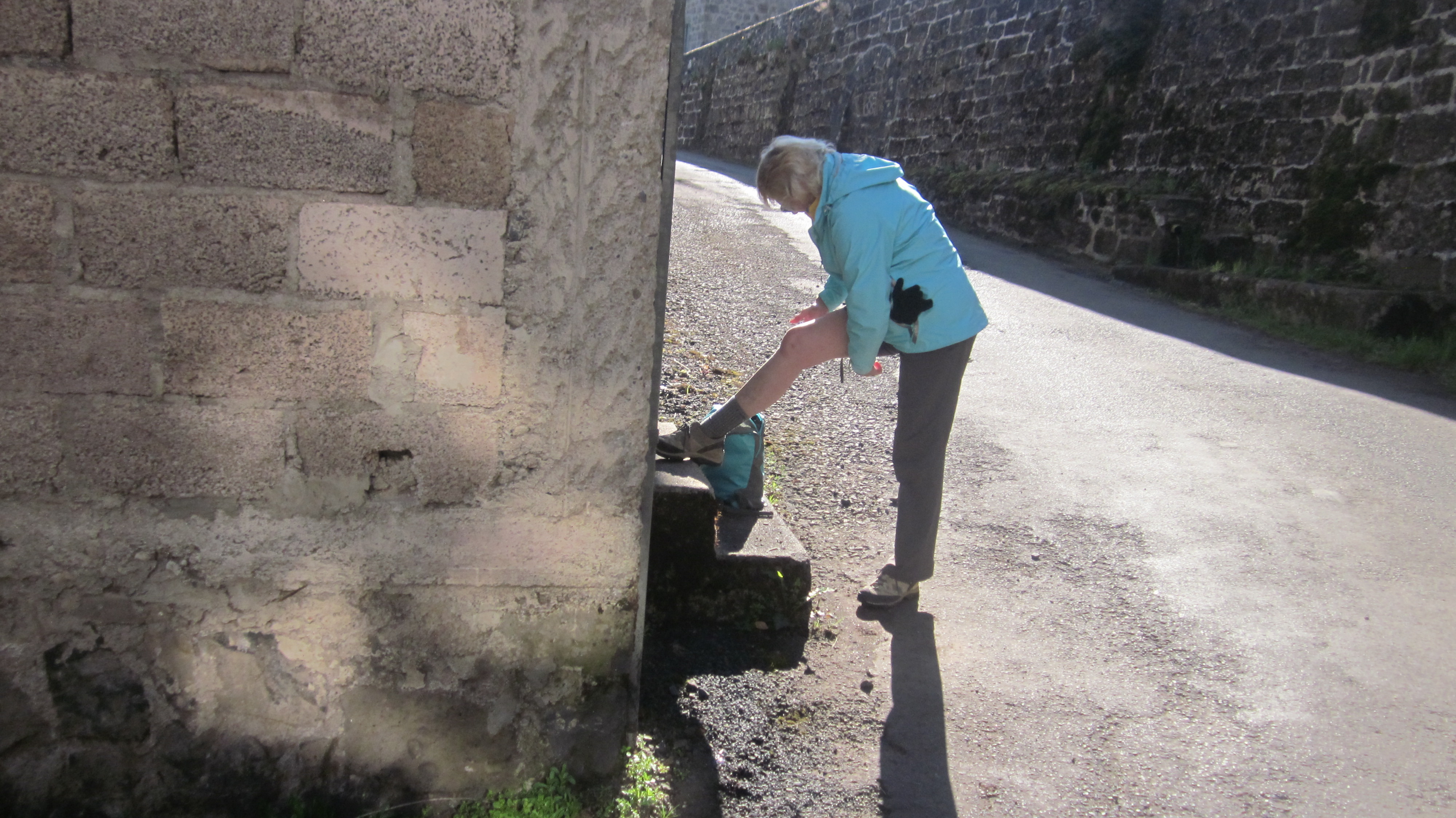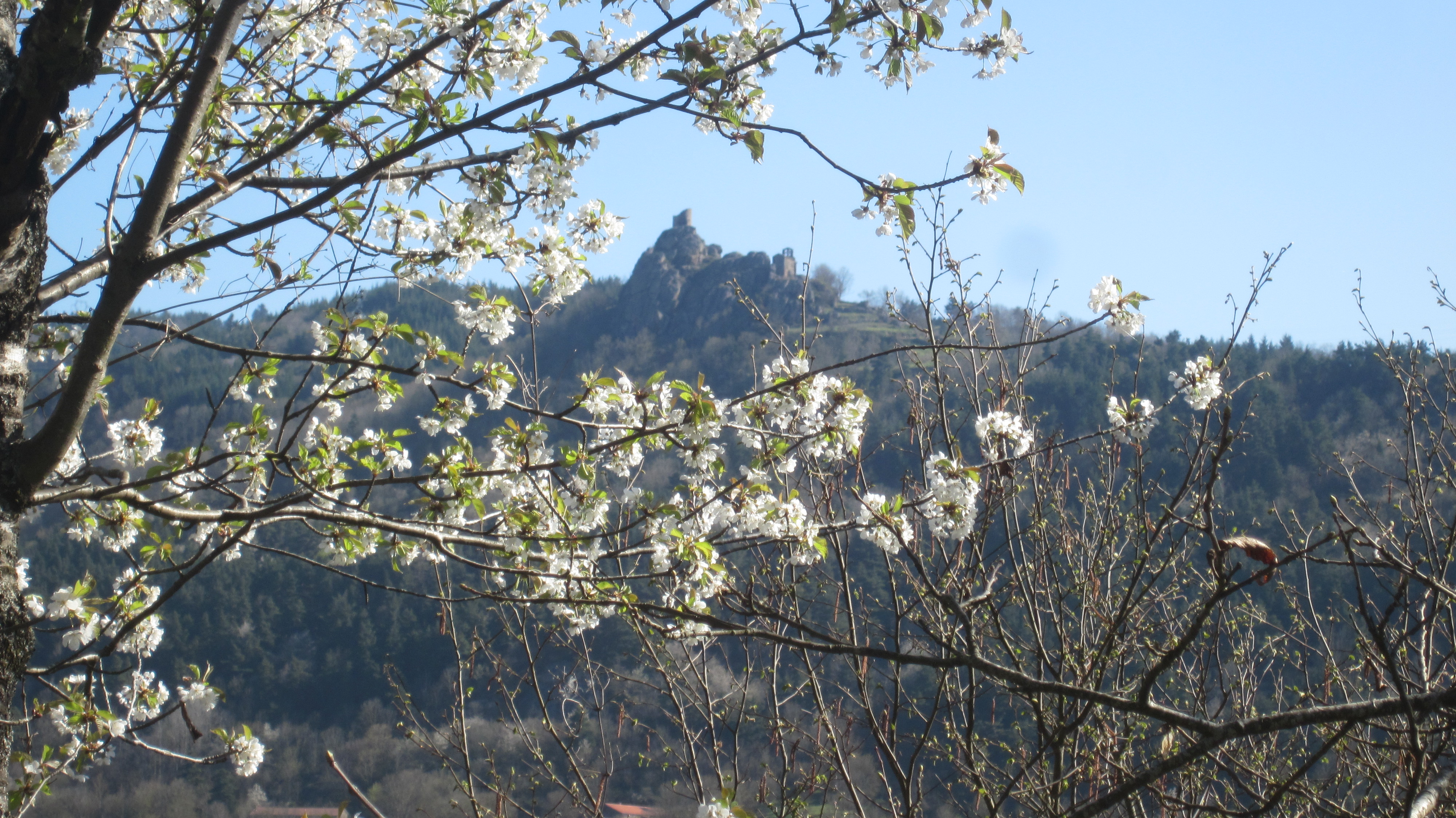 Last night's digs