Instead of looking for a Spanish painter, we went looking for Corrie's Spanish home not far from the city centre. On the way we came across a block of traditional wrought iron balcony apartments with these striking cartoons above every balcony. We walked up some stairs to a gorgeous park and a resident just leaving.
She told us that he was a Marquess and a cartoonist, writer and journalist in Madrid, Antonio Mingote who was friendly with the Duchess who owned the building. As a favour he designed the cartoons for her when he was in his eighties for an artist to then paint, he was 93 when he died last year. I have not heard of this type of painting, it seems unique, but you'll only see it if you're looking for Corrie's house.
We think we found it about a kilometre on from the Duchess's home in a now leafy suburb owing to all the tree planting since that time. It was fascinating though to see nearly every garage door with graffiti some ok but mostly vandalised. Corrie did not remember much but it was good just to wander about between the garage doors.
Duchess's building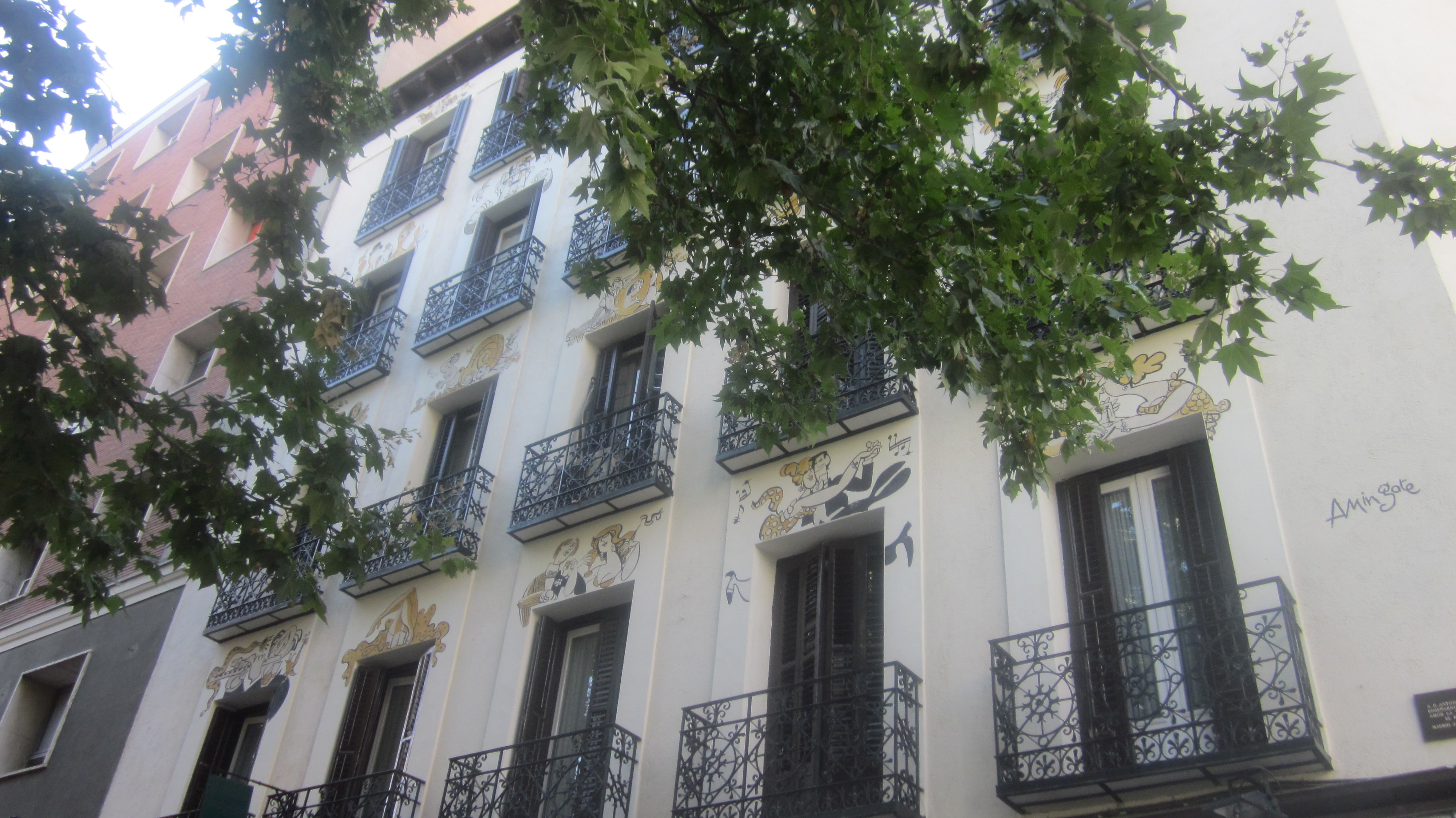 Mingote's cartoons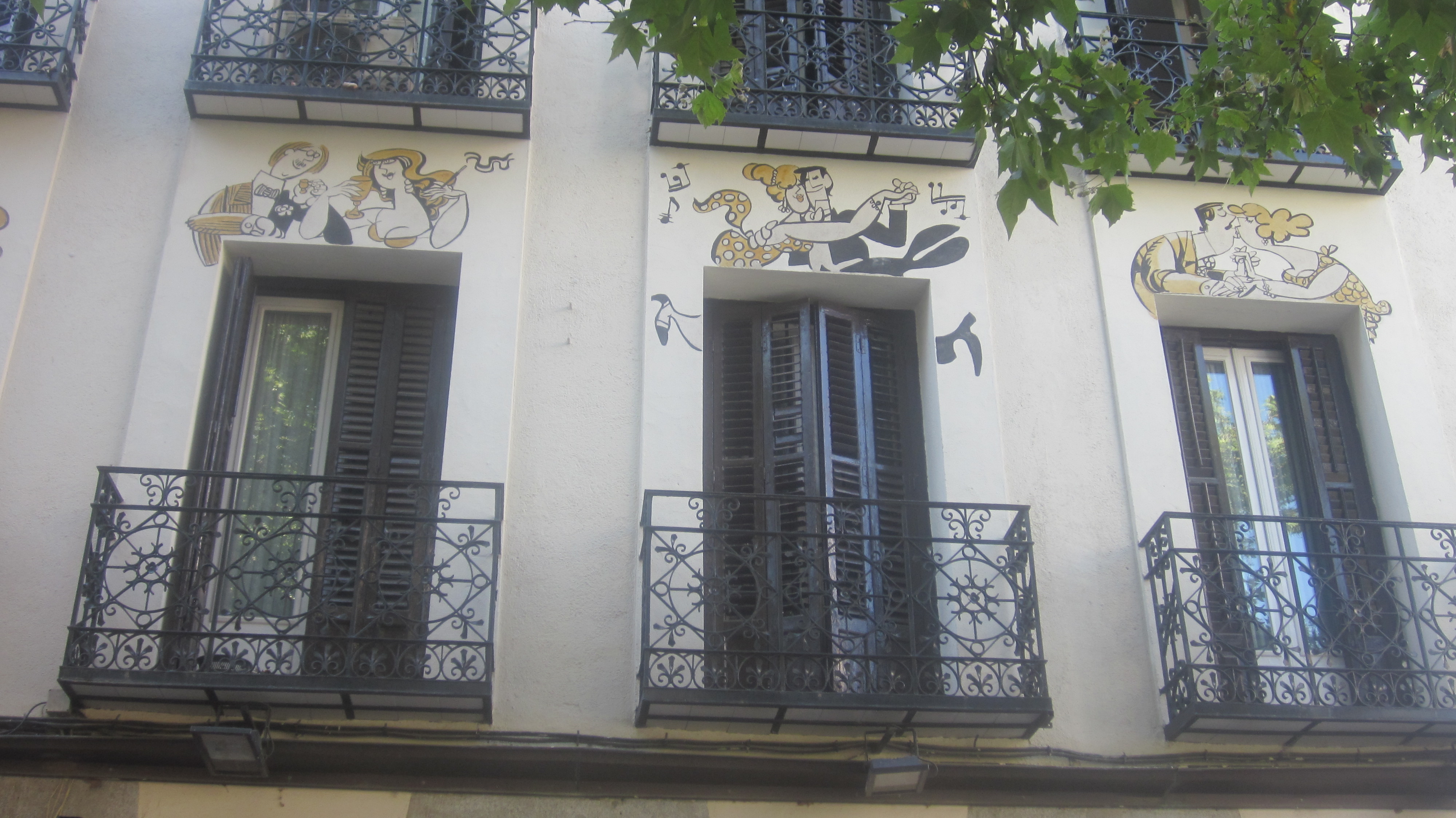 My street