The Galician rain gods did arrive so we waited until they were less angry and left in a sprinkle but they soon once again lost their temper on two occasions. All the lights were out in the sky hidden behind thick and heavy cloud so we walked strongly hoping to avoid too much rain because it said showers. It is unpredictable, and to save what's left of my toes I had ditched my weather proof shoes. The sun at times dodged and weaved its way through persistent clouds looking to keep us warm.
Similar beautiful countryside allowed us to walk down its gullied lanes and tree covered pathways showing off its many medieval villages, night-watched by the ubiquitous village guard dog. These dogs sound very ominous but are usually tied up or behind fencing so not a threat. The threat usually comes in the form of a terrier type dog and waving a pole in front of it usually dissuades these poorly trained canines.
Not such a social day today except for two occasions. Firstly when Corrie attempted a pied piper act without the pipe; and just four kilometers out from our next Albergue we ran into our Canadian friends who walked us to the front door of our room in a field, in the village of Ribadiso where we found our new neighbours were the two Aussies we met last night.
The would be pied piper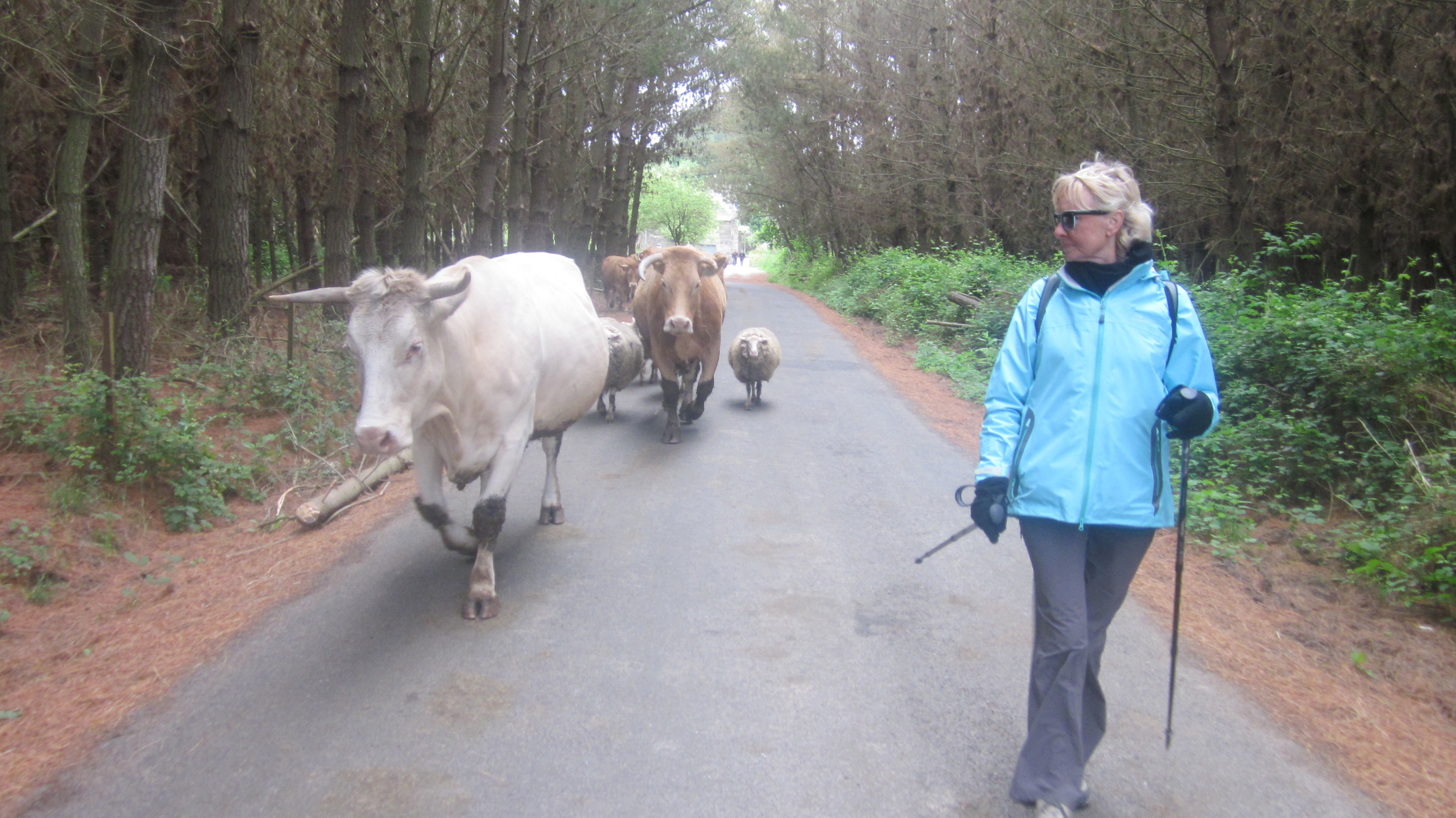 Images of a medieval village