Out into the Plaza and along a lantern lit street, down some steps into a long unsettling graffiti plastered street, through a dark park and out onto suburban streets and soon into a good rhythm with Sandy taking magic pictures as we go. Past some storks (chicks are now big) and our second best field of Poppies. Along highways but soon into the country again through undulating manicured fields, up long hill paths, over streams and vineyards with workers now in the field and Poplars once again, standing like Knights Templars watching over the pilgrims.
I overtook a singing pilgrim and heard that familiar American phrase "good for you" in response to my back saying "Walking for Parkinsons". We started talking, beginning with her Aunty of 73 who may write to me to chat about life. My singing friend with her many physical challenges is walking the Camino because 'she can' and is writing a blog that I forget and hopefully she'll remind me when she sees this. It is about architecture along the camino and is called 'ruins……com'. She was moving with haste so I said goodbye and stopped to wait for Corrie to quench her thirst.
We wound down a long and quiet bitumen road to the river hollow of Villafranca. A walk around town took us through trimmed maze like parks, narrow lanterned streets along a wide, sometimes intimate rocky, rumbling river that could have been the Ganges at Rishikesh or the river in the Black Forest, crossed by high and then low medieval bridges. We climbed the stairs of one level to reach the middle level of this multi terraced village in a valley on the Camino.
Heading out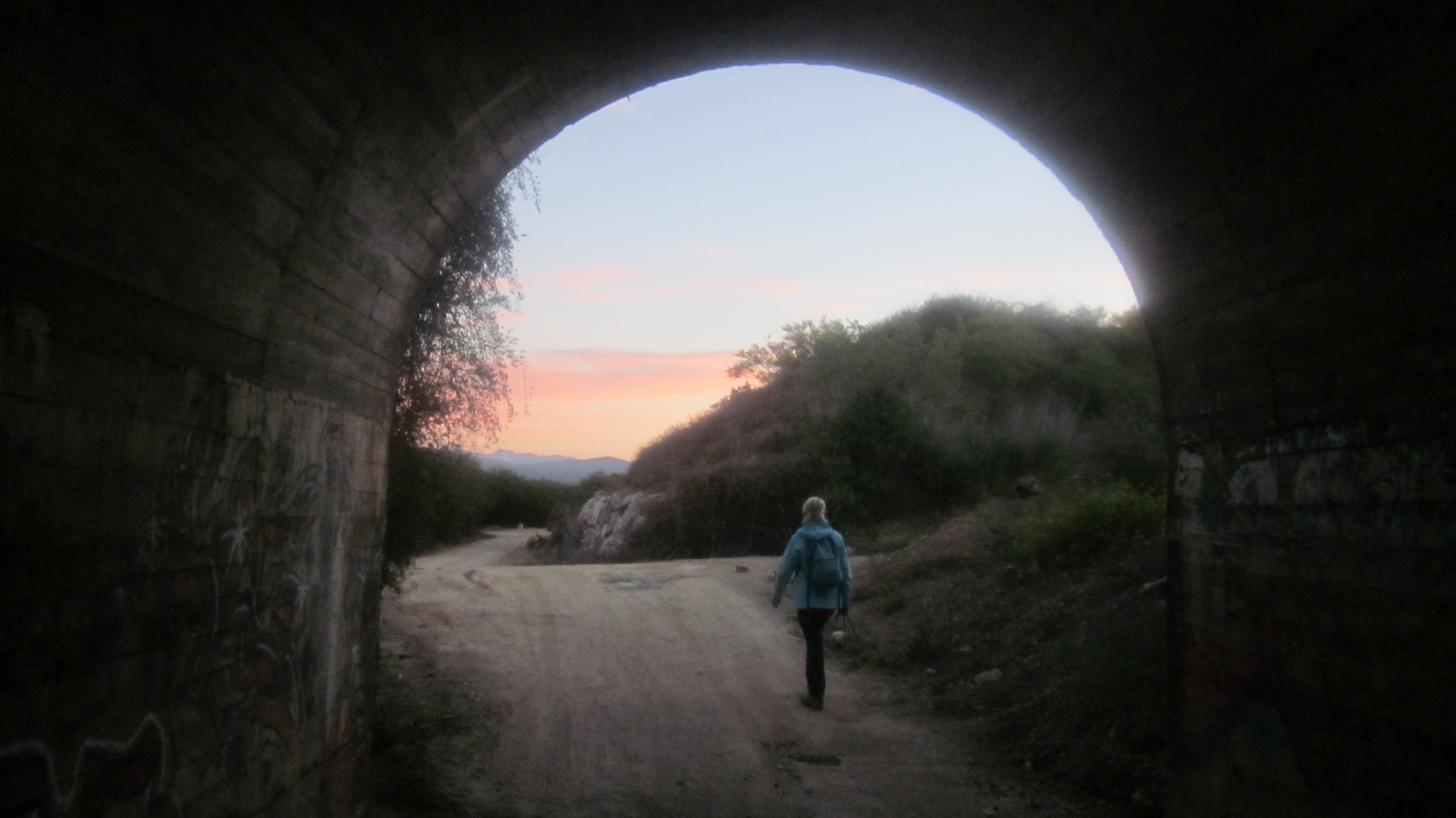 Graffiti lane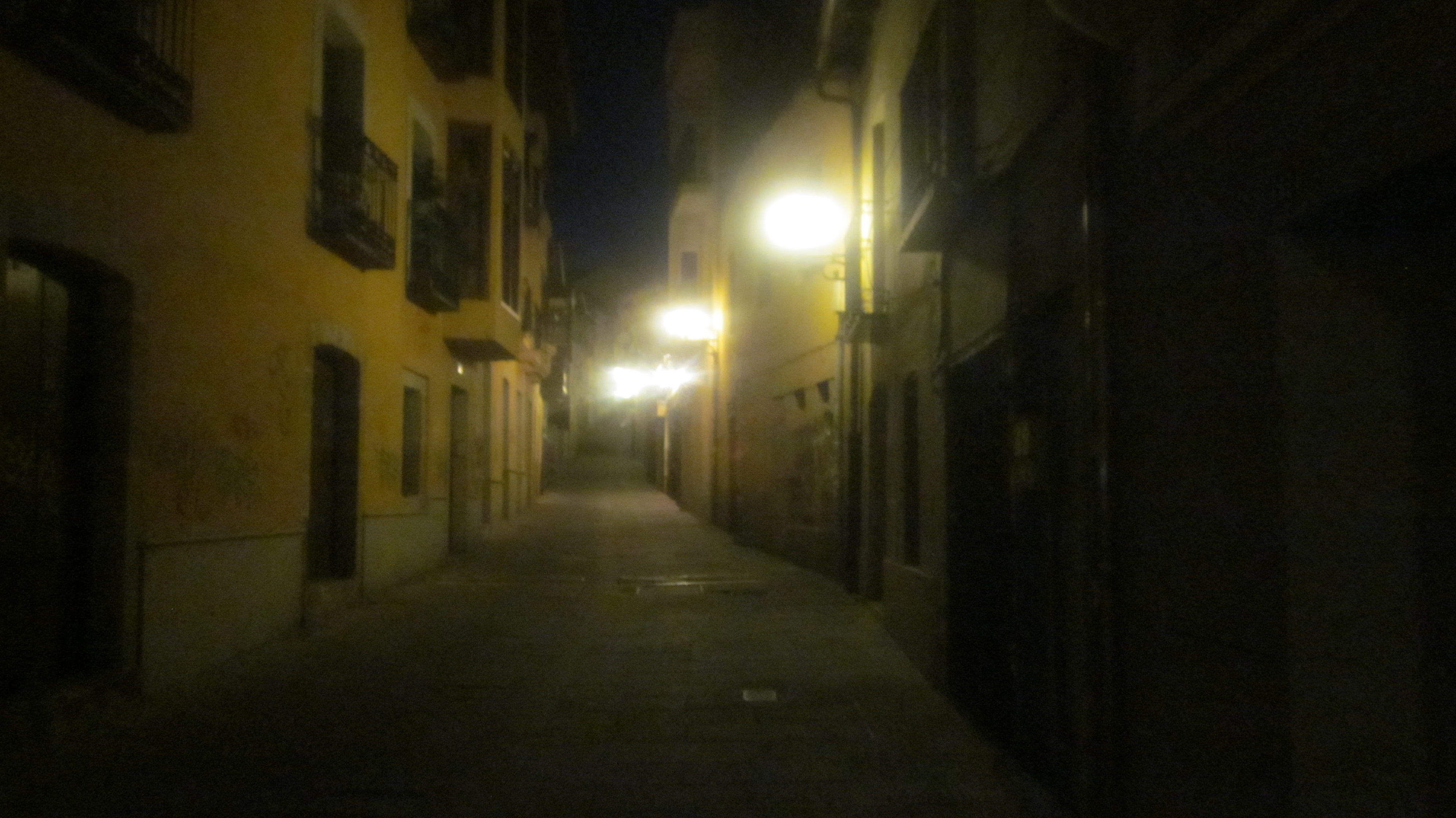 Poplars again
Working the vines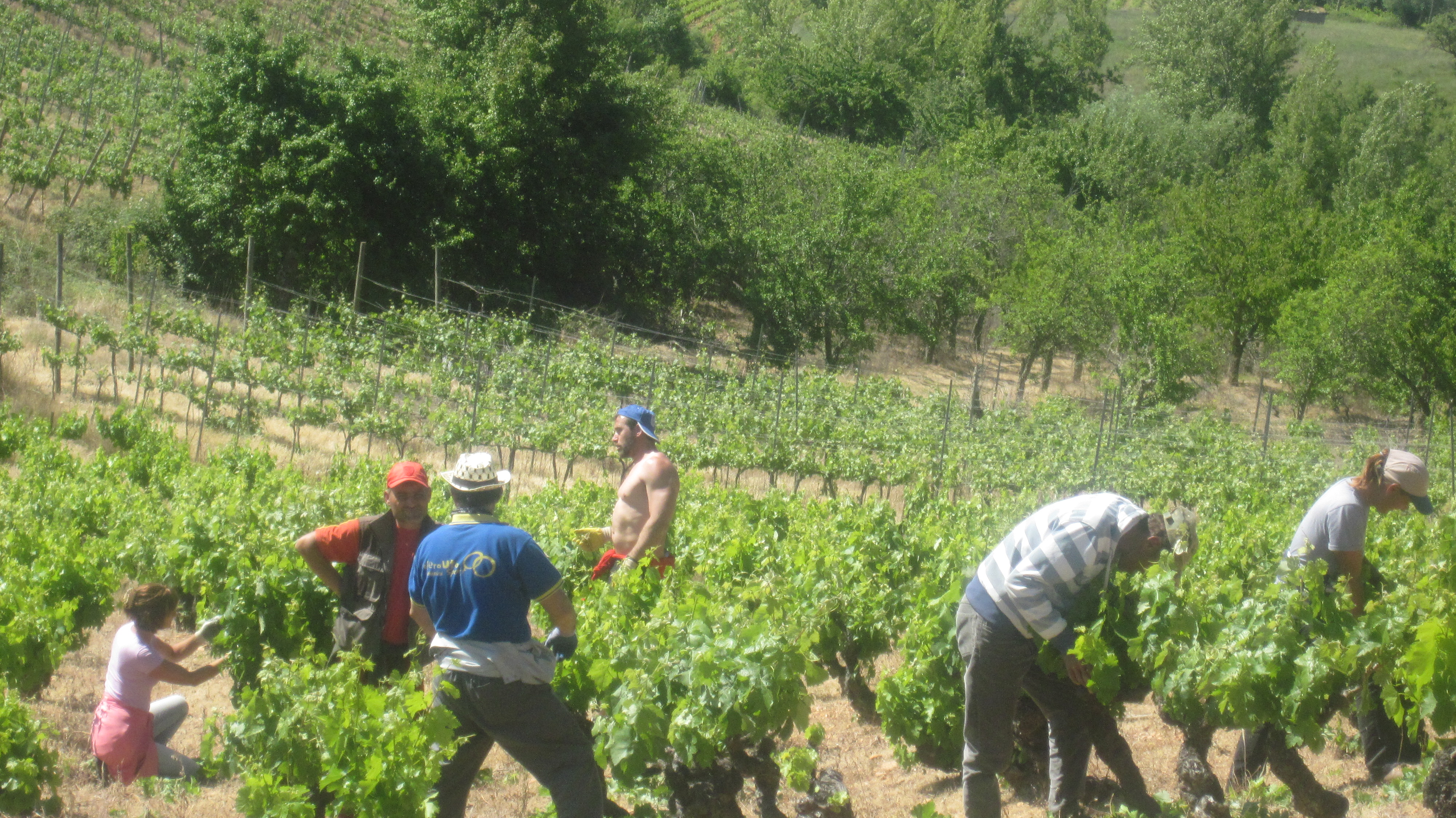 House on the hill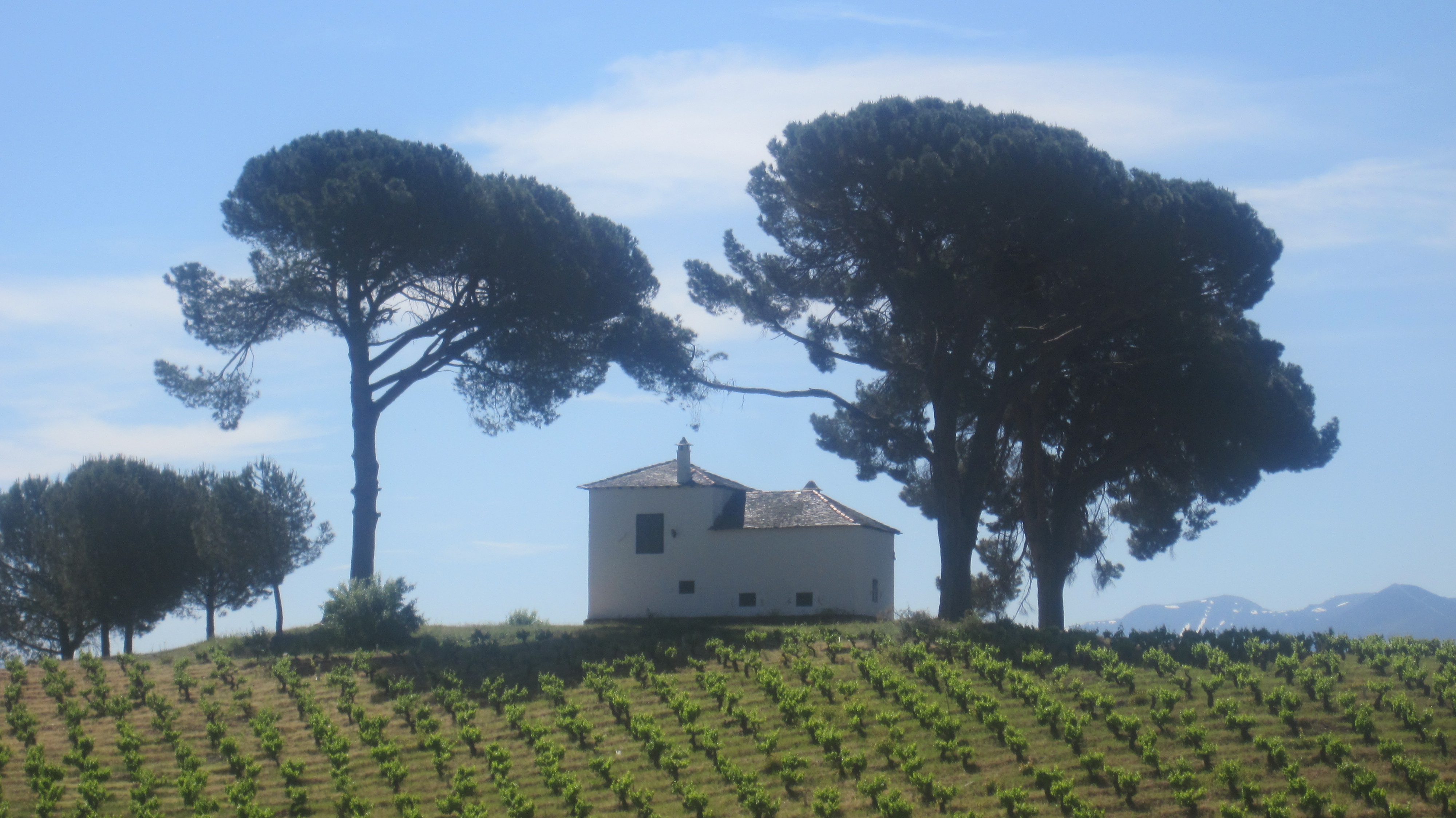 The Bridge