We've now left the' land of fields' for the provence of Leon which in 1188 may have been the first parliament in Europe after the parliament of Iceland. That said this parliament of two (after passing through an honour guard of statuesque poplars) had to make a decision, for our faithful yellow arrows were now pointing two ways. We took the Roman road and the one so less travelled that we were on our own all day for the first time, except once when in the small village of Calzada de Coto we spent ten minutes with the village Ciguena (stork). The chicks are now hatching and the population that has recently soared should now move to greater heights in 2014. The earlier poplars and the now intermittent low shrubs are now shading us for the first time in four days as we walk in the silence of our own thoughts
The Dance of the Ciguena – a ballad
She stands upright above the rest,
the steeple now protests below,
closer to God is their twiggy nest,
in town it's by far the greatest show.
It's not only steeples where they make their bed,
poles, chimneys, minarets where imams cry,
out of harms' way, below, humans tread,
as close as they can get to the clear blue sky.
They're happy to be seen, but no-one looks,
they stand tall and proud, this is their city.
They're content that people pass by with their crooks,
with no 'Ola', 'Adios', is something of a pity.
While Mum stands guard there are kids to feed,
so Dad takes a dive, and swoops below.
Within a short time he has met their need
and stands next to Mum, just all aglow.
They're a statue, an angel, a monument too
their life in the balance high up in the air,
while they're not as famous as one called 'The Shrew',
they're not there for glory, they just don't care.
The Poplar path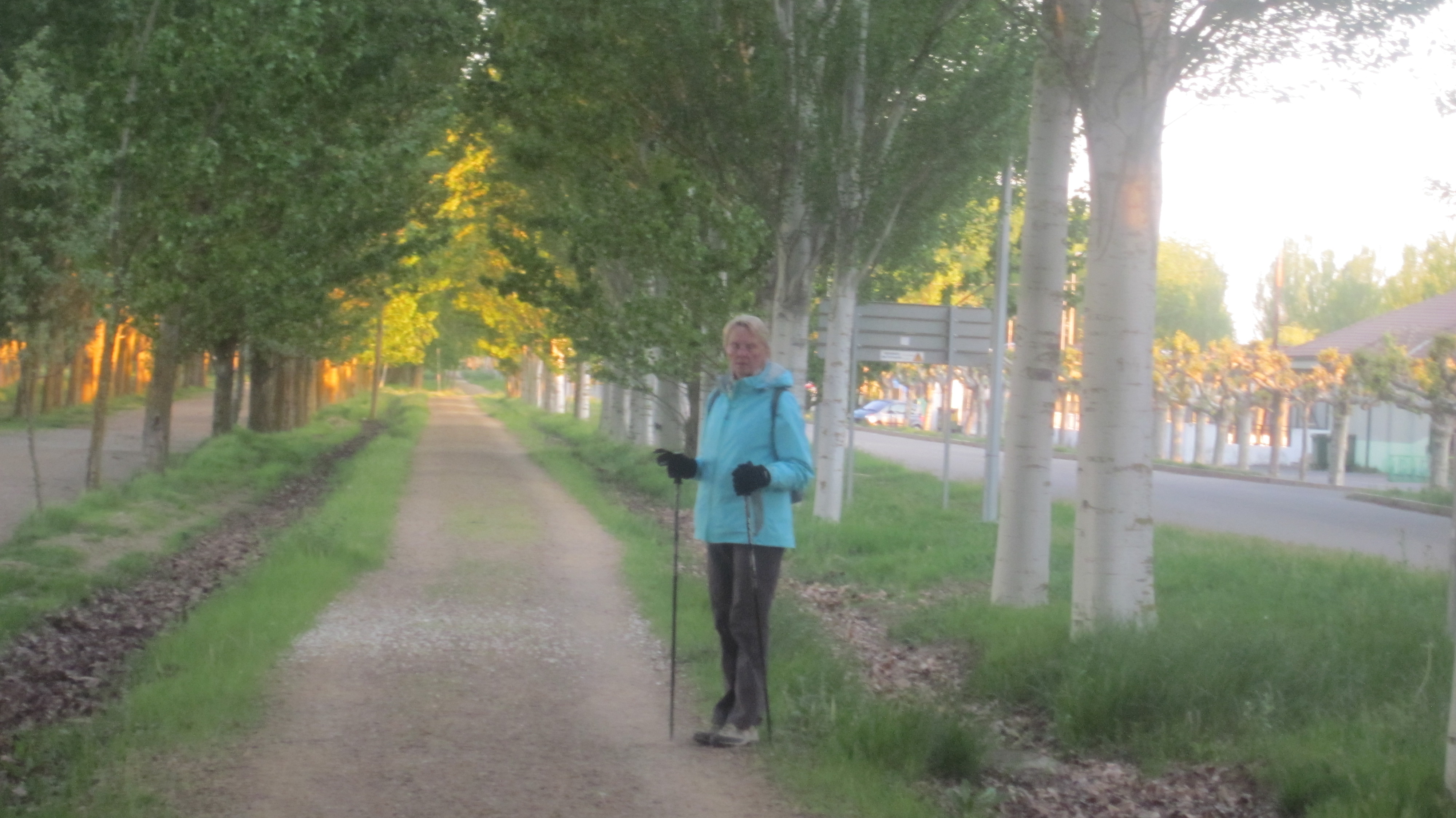 The Ciguena Inn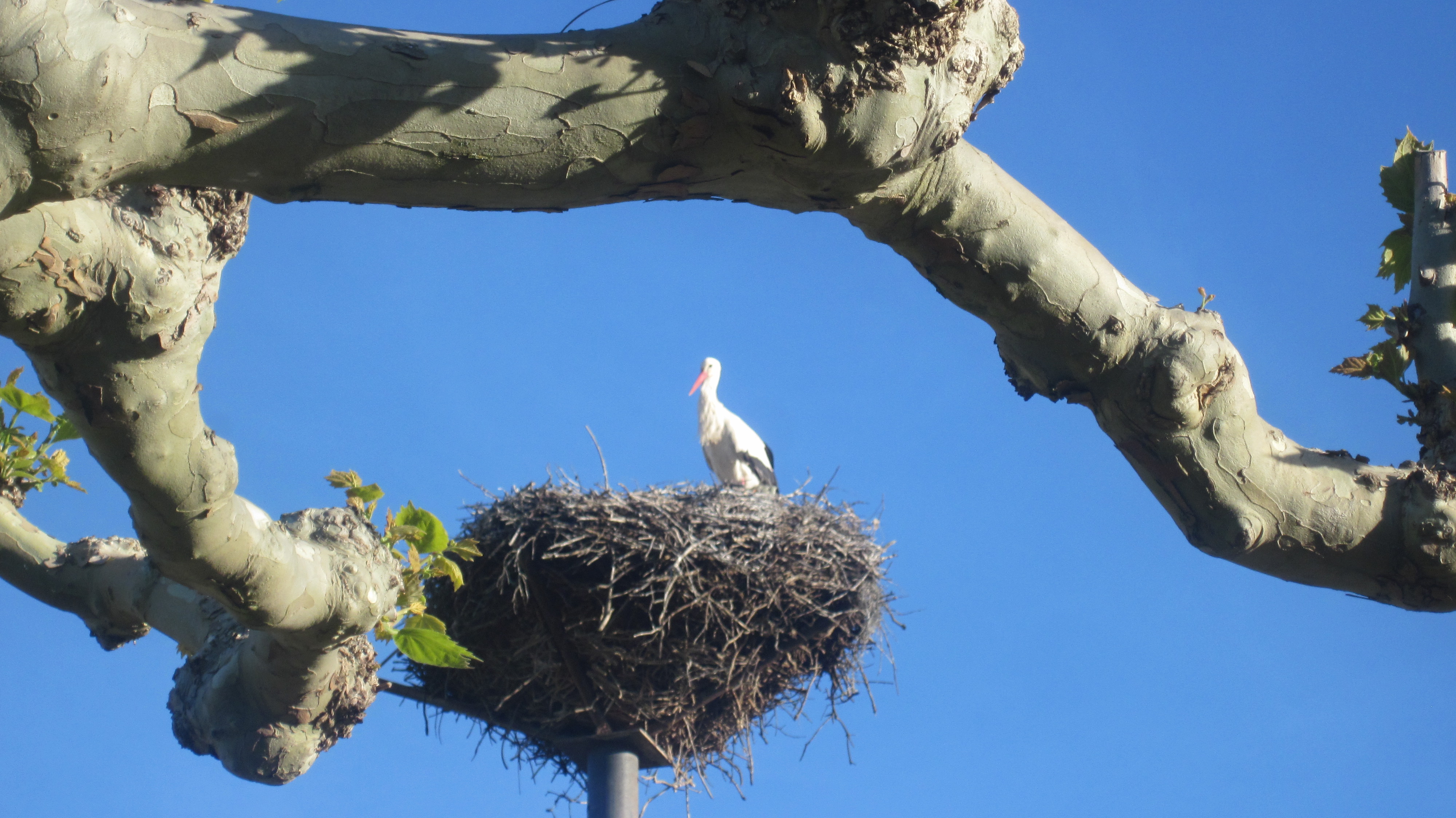 The Ciguena Prayer Hall
The Ciguena Food Hall