Once again the moon guided us out over yet another glorious medieval bridge through some winding streets that unusually had no pattern to them, past buildings tall and elegant shadowing their narrow streets, entertained by the sound of lots of little birds and the crowing of roosters. On our way out on a narrow, stony unshaded track through fields of Canola oil crops dotting the green landscape, with the distant hills beckoning us on, we passed and were passed by dozens of pilgrims walking and on bikes. Amongst the many, we exchanged greetings with old acquaintances, met a Swede going backwards but only to Pamplona, a German going forwards advising me on Spanish crops, an American resting in the shade who was great company, and an Irishman who stopped me in my tracks in a little village called Zariquiegui. "Hello there" he said, in a broad Irish accent, "I'm John would you mind if I  sit with you?" I looked up to see the author of a book I was reading, John Brierley. This book is a clever little book that I would recommend to anyone who is interested in the Camino, his book's name is Camino de Santiago and fills in a lot of the gaps I have left. (A photo of John and Will follows.)
We left this enchanting little hilltop village (looking for more famous faces) to climb a long rocky track to the mountain top, glancing back at  colourful fields that rested in the lap of gentle hills.
At the top, a van supplied fresh water which revived us enough to break into a Tango dance. We did a 6 week course prior to leaving for this trip as it is good for people with Parkinsons and for the following reasons:  it improves balance, thereby limiting falls;  it has movements that can be difficult for people with Parkinsons such as turning and moving backwards. In Tango there is lots of stopping and turning and the 'follower' in Tango moves backwards. I'm not a dancer but amazingly I was at the same standard or better than the others, many who were much younger, and we had a lot of fun.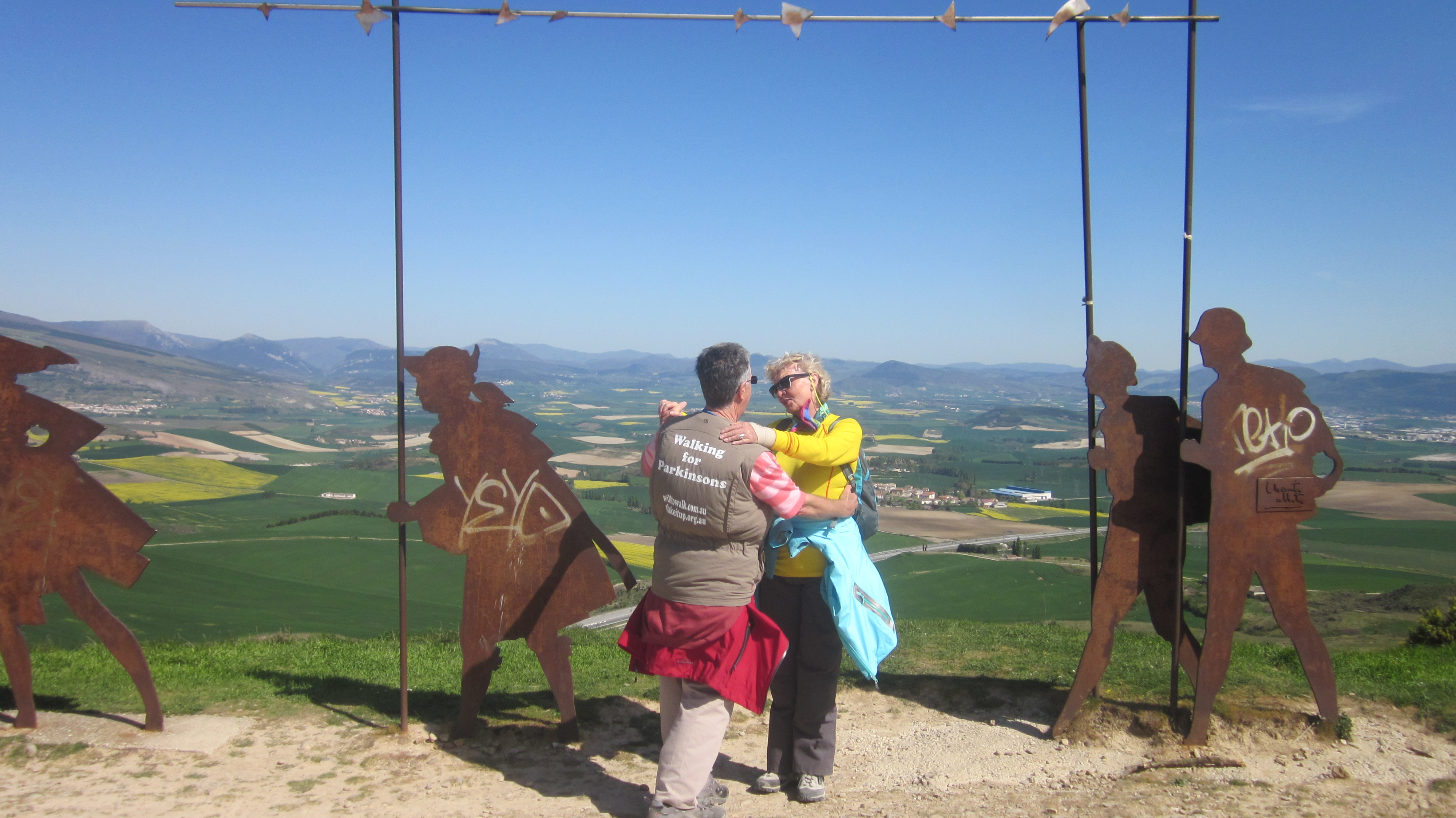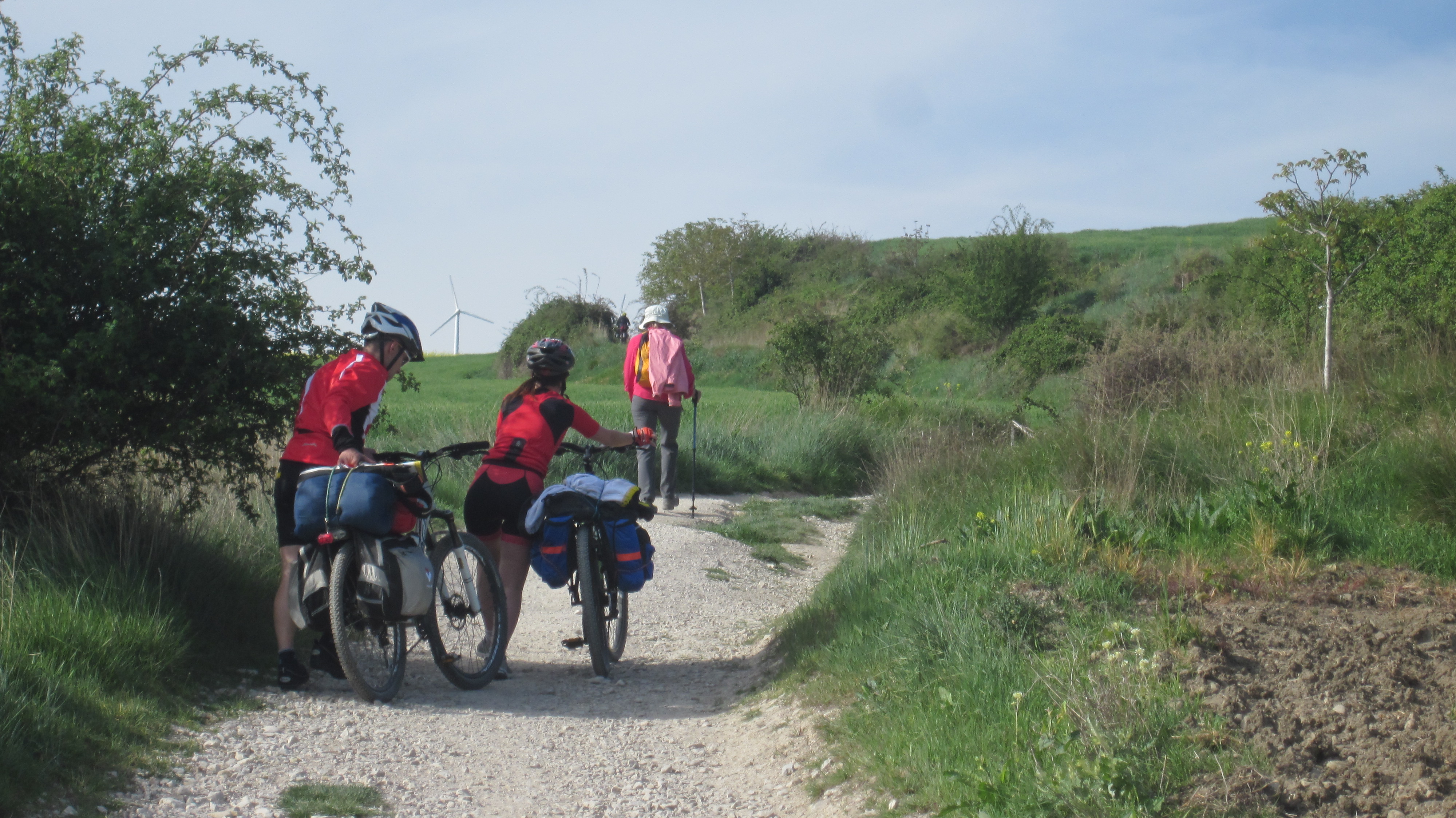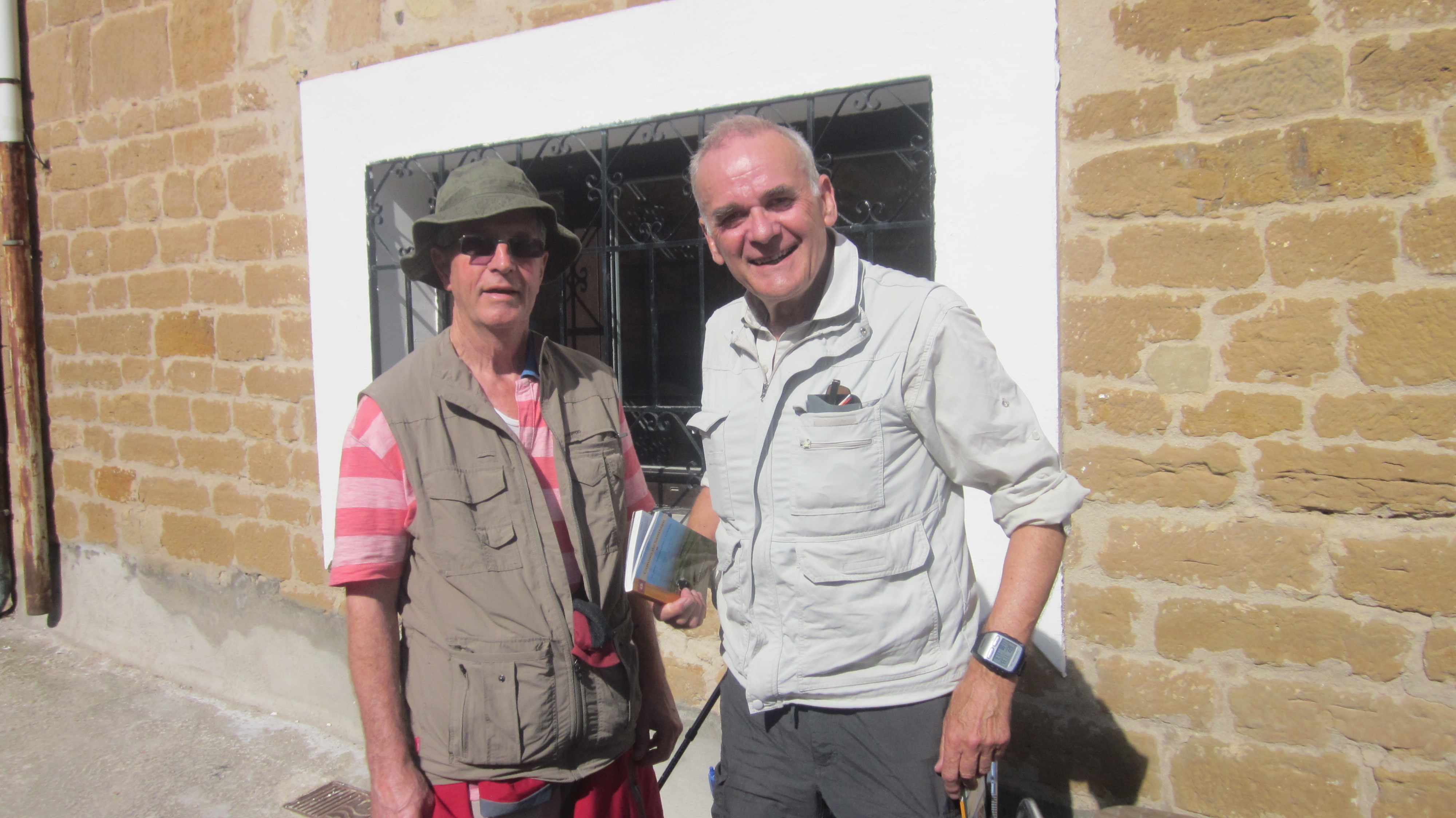 We came down the very rocky hillside path, sometimes 'leading', sometimes 'following as in Tango, arriving in the quaint, sleepy village of Uterga where we will stay the night
talk to you tomorrow
Will